4 New Features • 6 Improvements • 8 Bugfixes
✨ New Features
(1) WooHoo! Profile pictures! 🖼️🍩
Just as Homer can't resist a tasty treat, we couldn't resist spicing up the avatars in smenso this summer! Have you always wanted to see your latest selfie or your professional avatar in smenso? Say no more.
From now on, you can upload your own profile pictures or avatars!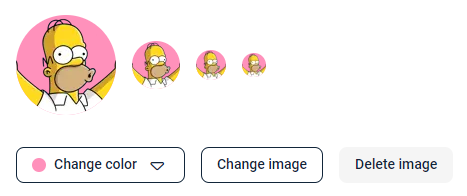 That's not all 🎉
For the minimalists among you: You don't have to upload a picture, but you can still choose the color of your avatar from our color palette.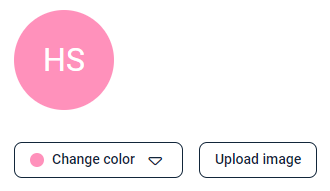 And last but not least, for our creative minds: If your uploaded image has transparency (PNG or WEBP format), you can combine your chosen color palette with your uploaded image. The perfect combination of hue and view 🤯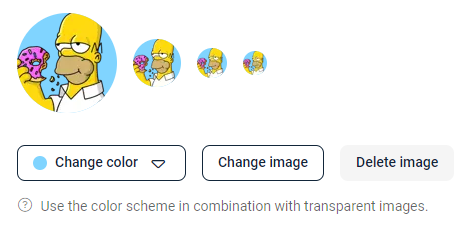 You can find all of this in your profile (Avatar menu top right > Personal Settings or alternatively: Click on your avatar).
Have fun personalizing! 🌈
(2) Show profile details on hover
Along with the new profile picture customization feature, we are introducing another feature: Profile details. Hover over an avatar to instantly see user profile information. This not only includes an enlarged version of the profile picture, but also valuable information such as the user's role, their email address (which can be directly copied to the clipboard), group memberships, and much more.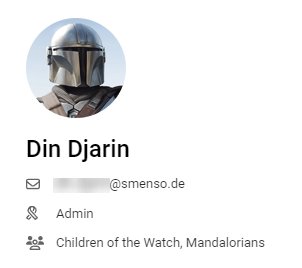 In a subsequent release, there will be even more options to maintain any personal attributes, e.g. job title, location, etc.
(3) Color mark columns 🌈
List views are a central tool for many of our users. Are you also a list enthusiast but sometimes find everything a bit ... gray? Not anymore! Now, you can individually color-mark columns. Boom 🔥
This color highlighting makes it easier to recognize important columns at first glance and ensures better clarity in extensive lists.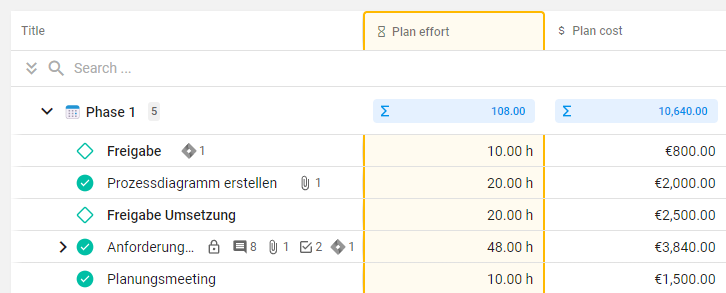 The following is a bit advanced, but still exciting: The colors of marked columns can also be identified in formula flavors and thus used for calculations 💪
Note
By the way, the color marking is project-specific, not flavor-specific. That means, if a column is marked with a color, it will only be saved in the current project.
(4) Copy & paste column values
The context menu of columns in list views has grown even more... we've added the ability to copy values from a column and paste them into (compatible & displayed) columns.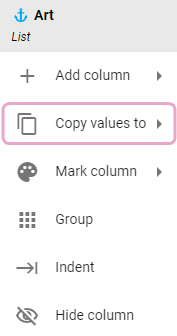 Notes
This function is currently only available for regular flavor columns, e.g. flavors of type number, list, or checkbox.
The target column must be displayed in the current view to paste the values into it.
The target column must be of the same flavor type.
🌟 Improvements
Name suggestions for new projects: The project creation assistant now provides suggestions from previously used project names in the workspace as you enter the project name. This is helpful, for example, when projects should always have the same nomenclature.




Improved readability of avatar initials: We've increased the font sizes of the avatar initials across all avatar sizes to enhance readability.




[For Owners] Search field in member management list: A new search field in the Admin Center allows for searching across all members in the member management list.
[For Admins] New (Workspace) Settings Area: Some settings, such as team management (see below), are now grouped in a settings area. This settings area will continue to grow in the future.
[For Admins] Team management migrated to new settings area:

Team management for admins is now located in a central settings area, where more workspace settings will be added in the future.
Members are listed in the settings area and can be viewed in detail. Currently, there's a "Teams" tab visible for admins that lists memberships of members in teams (groups). From here, you can remove group assignments or define new ones.

API Extensions: Various backend and API enhancements.
🐞 Fixes
Fixed: An error and its consequential errors, which did not correctly account for changes to the hourly rate stored in project settings in sum calculations in the list display, especially when using the synchronization of planned/ACTUAL costs from subtasks and tasks. All displayed values in the list now correctly consider any changes, whether they are in subtasks, tasks, or the hourly rate.
Fixed: Error corrected: The assignment of tasks and subtasks to folders is now considered when tasks are converted into subtasks and attached under main tasks in other folders.
Fixed: If the synchronization of efforts and costs from subtasks was set in task detail, this setting was not adopted when duplicating the entire folder containing the task. Likewise, the setting was not applied when using a task template. Both situations now work as intended.
Fixed: Line breaks for text flavors are now also considered for text flavors inserted into a description field: previously, line breaks were not displayed correctly.
Fixed: Admin Center: Withdrawing owner rights did not work correctly under certain conditions, now fixed.
Fixed: In time recording, maintaining the smallest time unit was temporarily impossible (e.g., 30m).
Fixed: Person assignment to teams in the teams settings: The person selection dialog now stays open when you click on people.
Fixed: Incorrect display of scroll bars: In certain configurations, overlapping scroll bars were displayed in person selection dialogs or flavor value selection dialogs.
Preview on what's to come
Apart from the above-mentioned features, we are continuously working for you. Here's a small preview of what will be released soon:
Capacity planning: A new way to visually manage tasks with effort estimates, which considers not only the capacities of individuals but also their availabilities - whether it's absence times, vacations, public holidays, or other days off. You can see everything at a glance and plan your team optimally!





Even more configuration options: We are expanding the new settings area. In line with capacity planning, there will be options to maintain types of absences, manage public holidays, and much more.



Absence maintenance for all:
An unlimited number of absence types can be created, which your team can then use, for example, to maintain vacation absences. This absence information is then displayed in many parts of the system.


More profile details: Flavors are also introduced in profile details, so (with the necessary permissions) even more information about individuals can be stored, e.g., job title, location, department, ...