In smenso Cloud you have the possibility to display your personal tasks across projects and phases.
To do this, select My Tasks (1) from the navigation area on the left.
Your tasks will then be displayed categorically according to task status Not started (2), In progress (3) and Completed (4).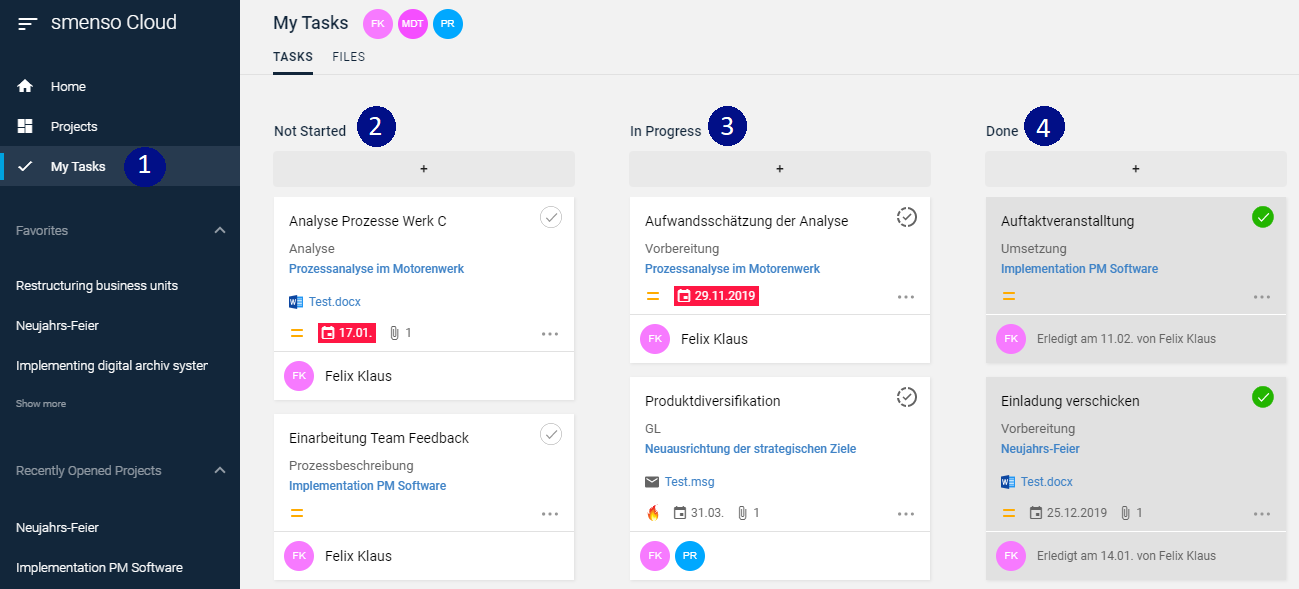 You can drag and drop tasks between columns to change the task status.