The created tasks are displayed under the respective column/process as a tile in the work area.
You can drag and drop the tasks between the columns to change the phase in which the task is to be located.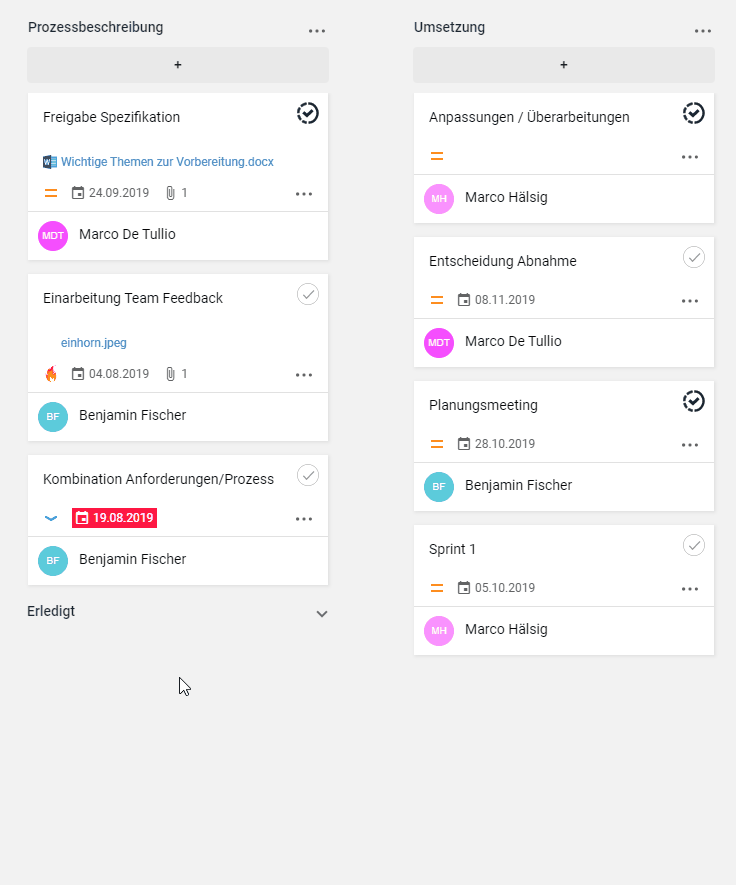 The task tile shows various information.
These are:
Task name
status**
Description
attached files
Priority
Resources
Due date*
Indication that a comment exists
Indication that a file has been attached
Indication that subtasks exist and whether they have been completed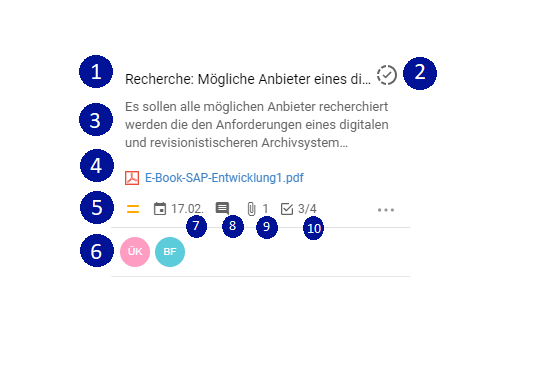 * The due date that has been exceeded is indicated in red in the task overview for the respective task.
** Completed tasks are marked with a green checkmark. Tasks in status In process are marked with a black checkmark. Tasks in status Open have a gray checkmark.
Tasks can be copied via the context menu (three-point menu).
When copying, all master data of the task are copied, this includes:
Title
parties
Dates & Events
crevice
status
riority
Expenses / Costs
Description

Documents and comments are not copied. The copied task is pasted at the end of the column.
Furthermore, the links of a task can be saved in the clipboard and sent as a link due to the unique URL. This enables better sharing.
Tasks that have been completed in the corresponding phase are displayed grayed out under Completed (Drop-Down). The task tile contains the addition who completed the task and when.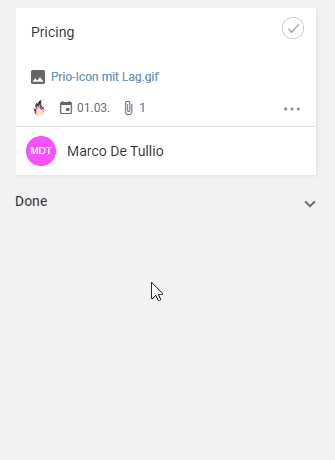 The three-point menu next to the phase name allows you to move or delete the phase.