Projects that are similar or even the same can be created using a template.
The template creation is identical to the project creation. The only exception is that the project must be declared as a template in the entry mask: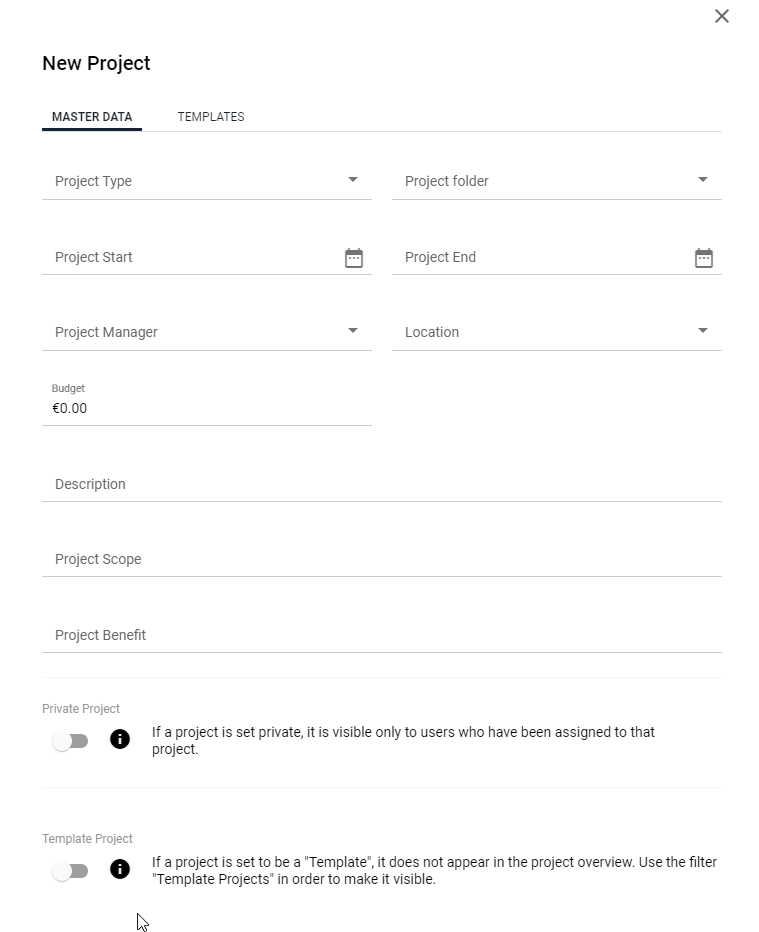 This template does not appear in the default view of the project portfolio. Only when the Show Templates filter is selected will these templates be visible.
In addition to the master data, further details can be created in advance. Phases, tasks and milestones as well as a timeline can already be created as templates for the same or similar projects.
If all desired contents are stored, these can be called up when a project is created by selecting the corresponding template: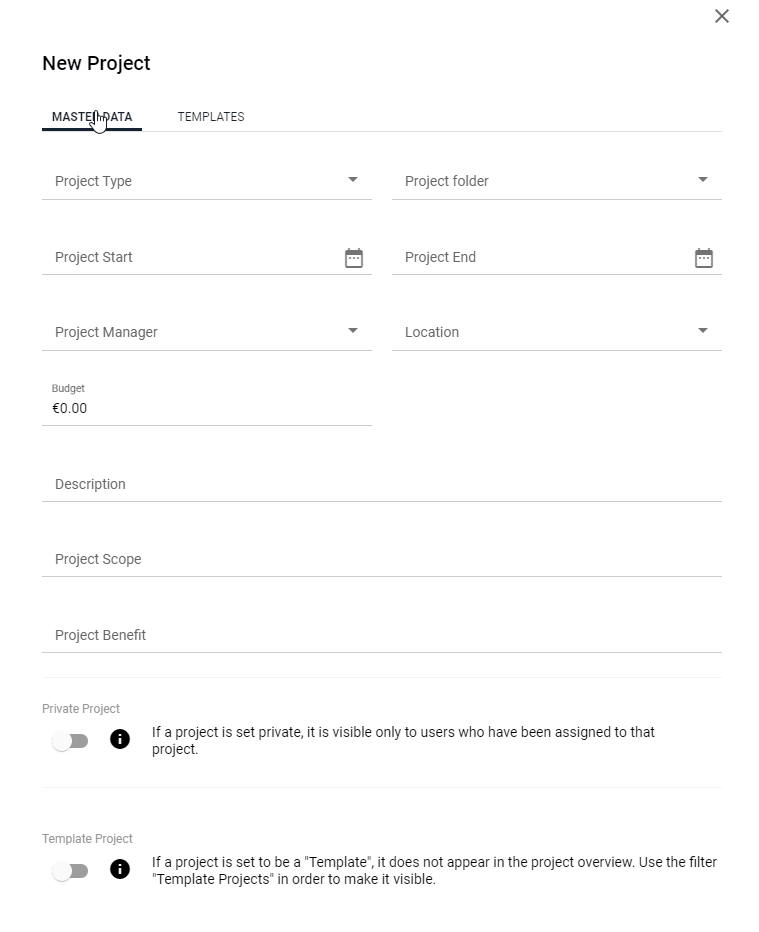 If the template is selected, all previously created process steps and tasks are already created in the newly created project.