smenso Cloud offers the possibility of an extensive and comprehensive search function.
A search field in the toolbar can be used to search for desired content.
To do this, click on the 🔎-icon. An input mask opens for the desired search query.
The first few letters of the alphabet are sufficient to display the results.
These results are divided into projects, tasks and files.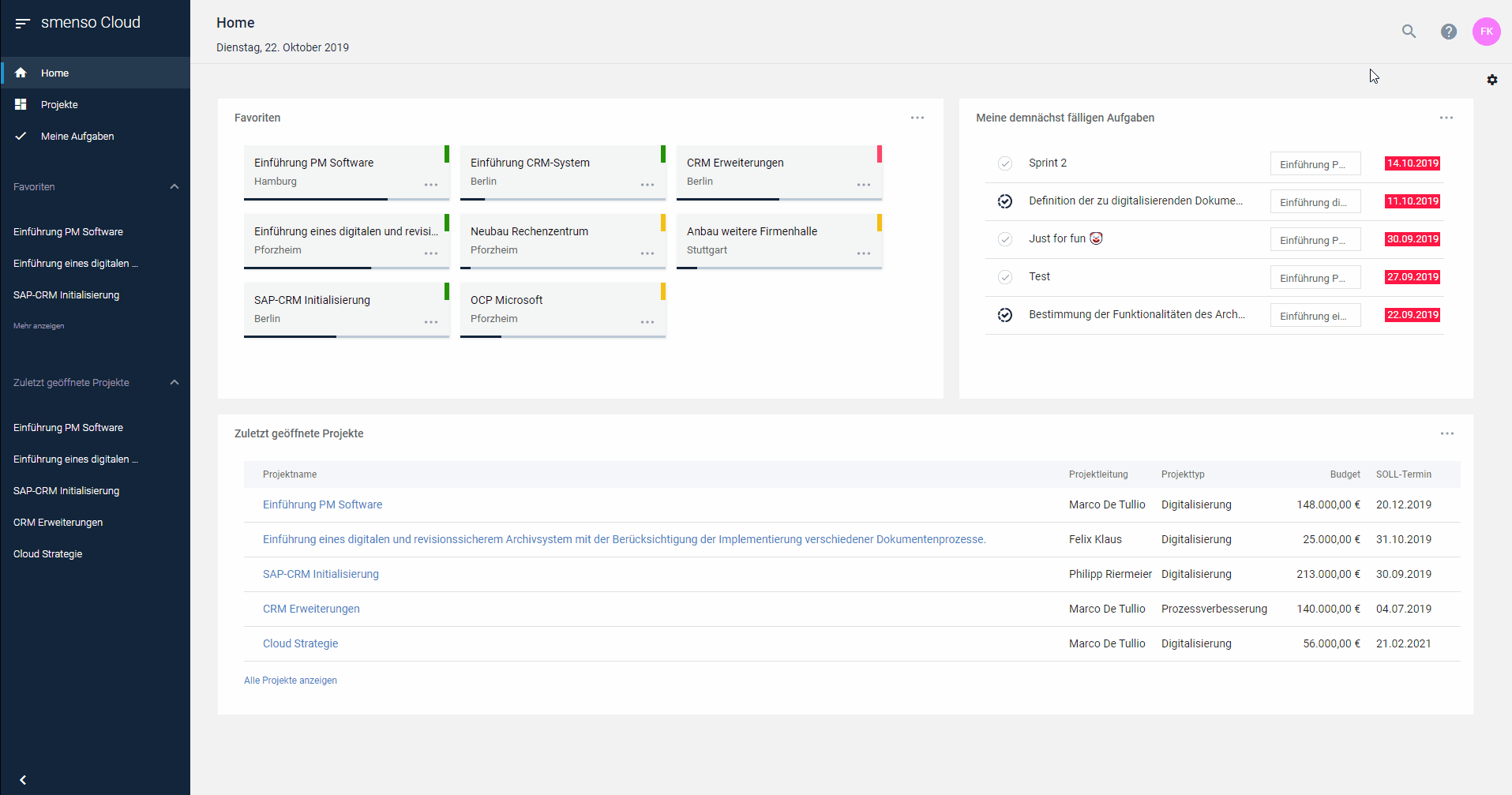 A click on the desired result opens the corresponding mask in the workspace.
The search is not only limited to text content, but also indexes search queries that refer to image content or similar. For example, a photo of a flower can be uploaded and the search for "flower" will list it without similar strings in the file name.
Furthermore, the search offers to open the file as well as the task or project from the search result.