Contents of the task card
Once you have created a task, a task card will appear in the board view.
The task card displays information about the task, such as:
Task name
Task status
Description
Attached files
Priority
Resources
Due date
Indication of whether a comment is available
Indication whether a file exists
Indication of how many subtasks are open and completed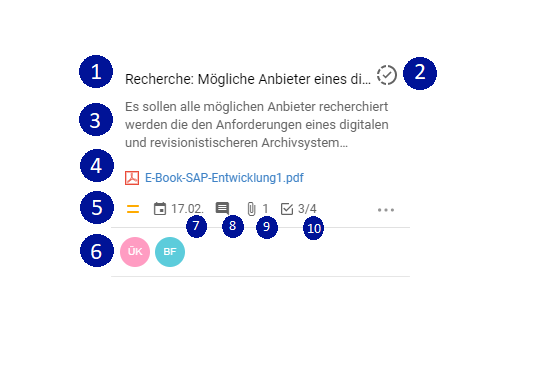 ⚠ In the "My tasks" view, a link to the associated project is also displayed in a task card.
Options
If there is a comment for a task, it is visualized in the tile with the icon.
The options menu provides the following choices:
Copy link > copies the URL of the task to the clipboard
Send link > opens the default mail client and copies the contents and properties of the task into the email
Copy task > creates a copy of the task
Delete > deletes the task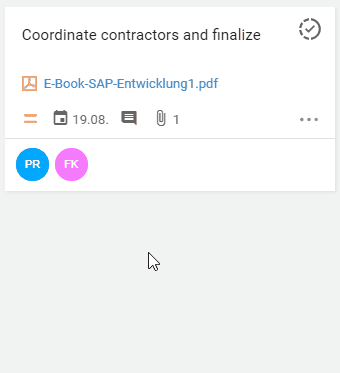 Alternatively, the task dialog can be opened by clicking on the task card and using the options menu in the upper right corner to delete or copy the task. The button to the left copies the unique URL to the clipboard.