Contact support from your smenso UI
If you have questions or errors occur, we're happy to help - please let us know!
Open the Avatar menu in the toolbar and select Contact support.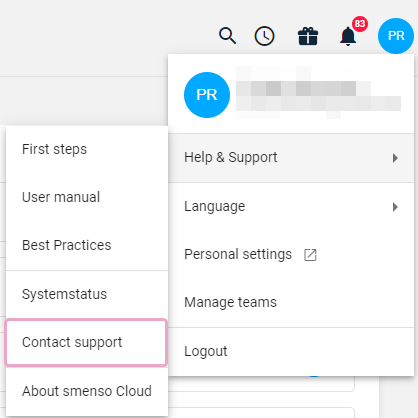 Submit a request in Help Center
Alternatively, if you're browsing our help center, feel free to submit a request in the upper right corner. Simply submit your query in the new opened tab.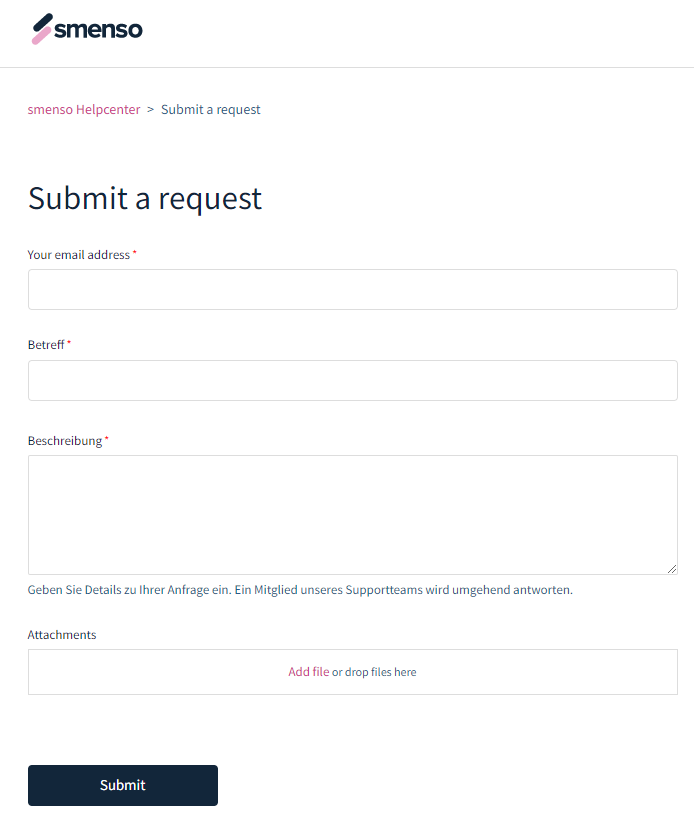 Please enter your email address, a subject and a description of the request.
The more detailed you describe your request, the better we can trace it and solve it faster.
You can also add attachments such as screenshots and videos. This helps us a lot with the error analysis.
Confirm by tapping "Submit"
To prevent spam, we ask users who are not currently logged in to run an image-based check before submitting a ticket (reCAPTCHA).
After successfully completing these steps, you will receive an email confirming that your request has been received by our support team: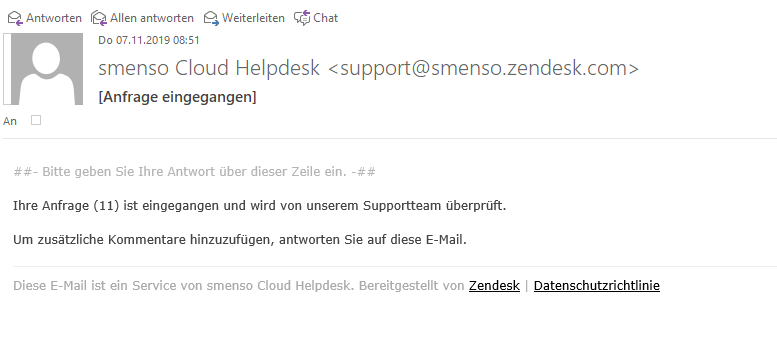 Reviewing your queries
You can review your queries at any time by signing in to the help center:
Select "My Activities" in the upper right corner of the support area under your name. Your requests will be displayed with corresponding information and status.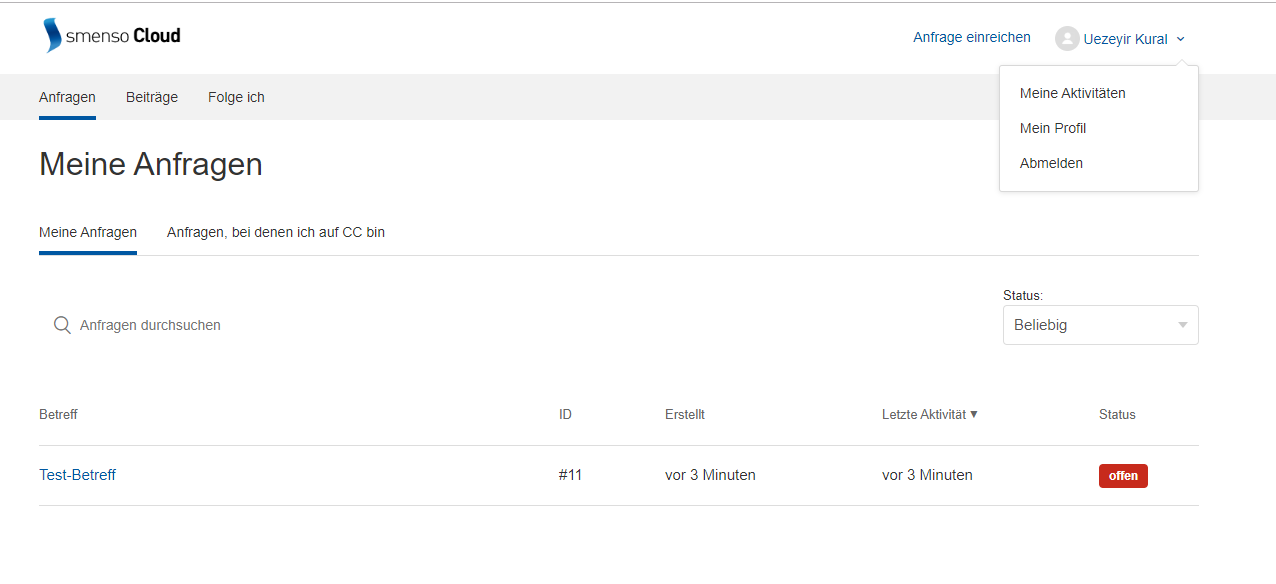 Our support team will inform you about the current status of your request. You will receive an email or you can view all updates under "My Activities" and the corresponding ticket.
Register
❗ The first time you submit a request, you will have to register an account in Help Center. ❗
Follow the steps described above.
You will then receive an email asking you to register.

Click on the link and confirm your email address.
In the next step you will receive another email asking you to create a new password.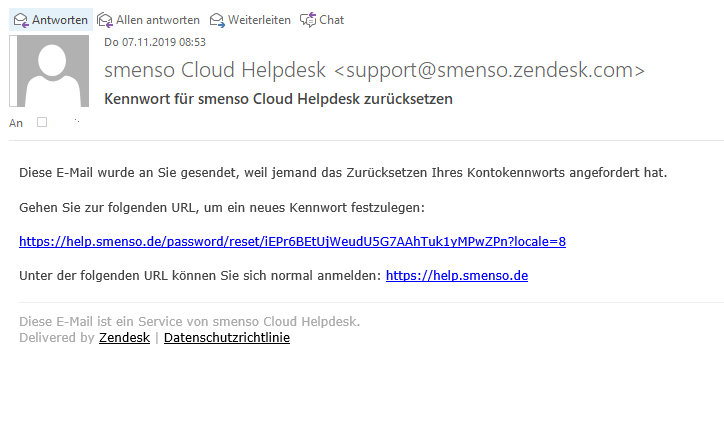 ⚠ If you do not complete this registration, we will not be able to process your request.