There are only a small number of system default fields in project master data that are relevant for portfolio lists and board views. Fields beyond these can be created with Flavors themselves. However, three of the system's default fields can also be named individually.
These are:
Project folder
Project type
Location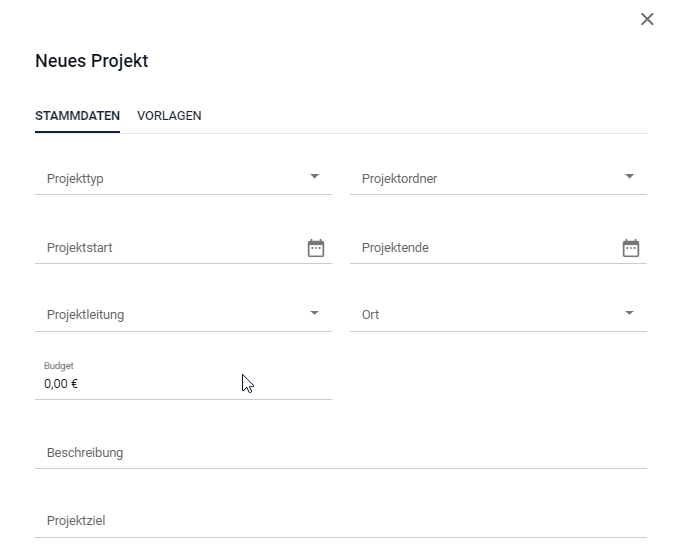 As mentioned, these selection fields can be customized:
Open the main menu item Portfolio
Select the -icon in the upper right corner of the portfolio view
The dialog allows you to customize the default fields according to your wishes. Optionally, select an English term for your new choice. This will be displayed if the English system language is selected.
Confirm the change by clicking on Save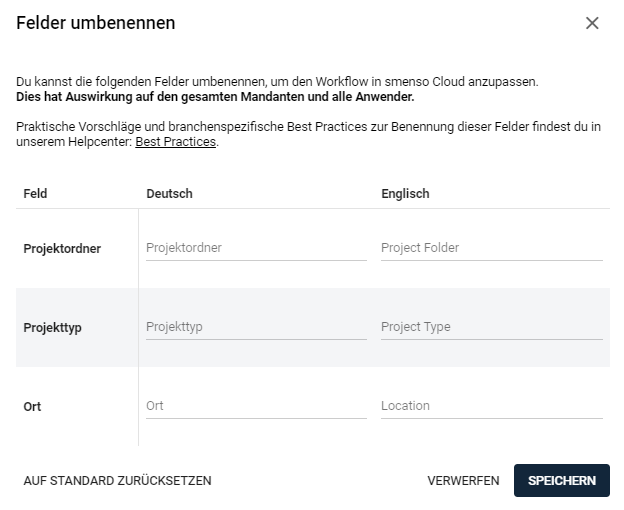 Note
The field names apply to the entire workspace and are visible to all members/guests.