Extend your Microsoft team experience with smenso Cloud with features like timeline, task management, status reporting, resource management, cost controlling and more!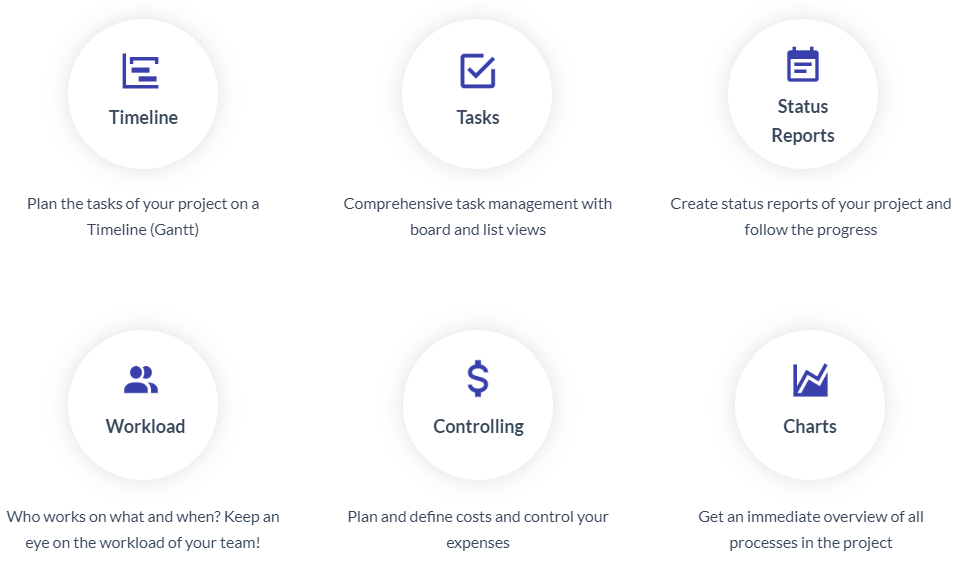 Add smenso Cloud as a Teams App
A selected smenso cloud project can be added to a team channel as a tab.
1. Open Microsoft Teams
2. Select the plus symbol + in a channel to create another tab or go to Apps to add smenso Cloud to a Team or Channel

3. Search for smenso Cloud and select the app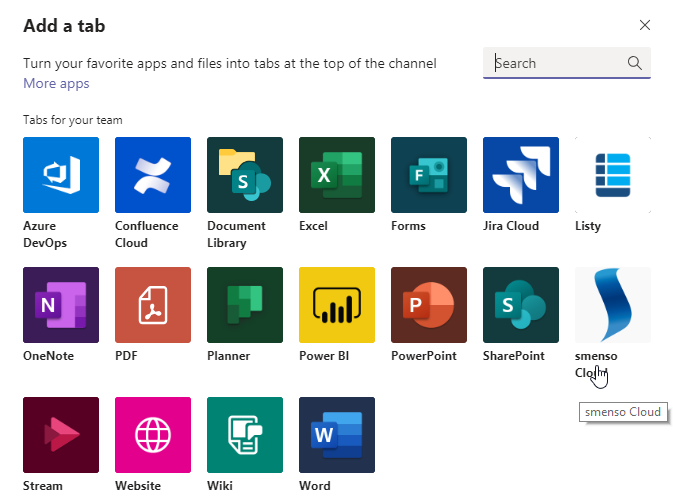 4. Enter your smenso Cloud domain (without the leading https://) and then select Authenticate.

If you don't have a smenso Cloud domain yet, you will need an account first. Please use the forms on our webiste https://en.smenso.cloud/ to request an account or contact our support.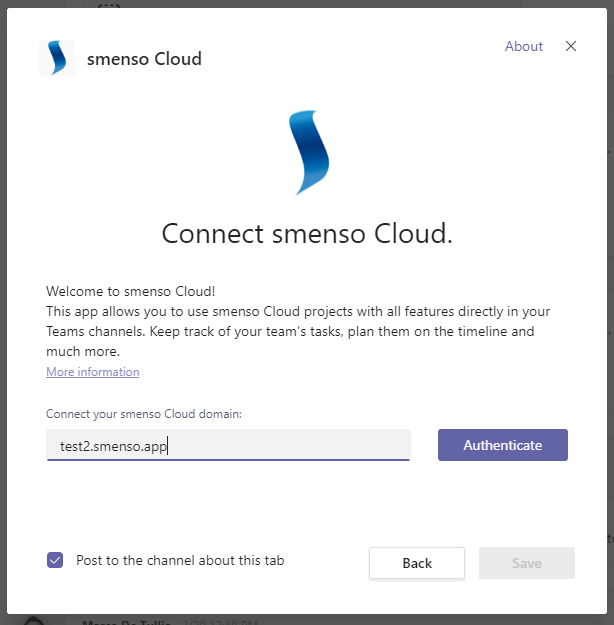 5. Log in with your smenso Cloud credentials.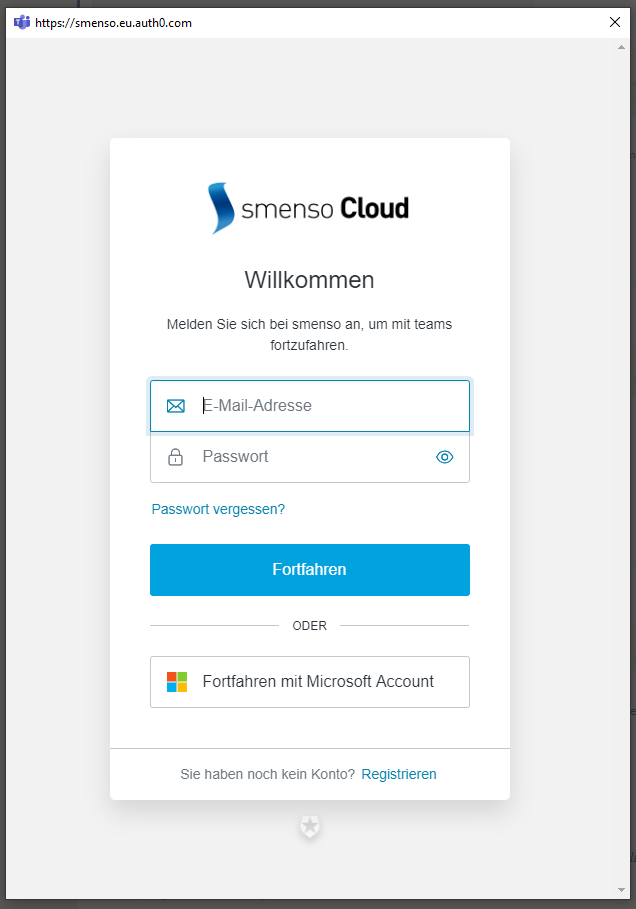 6. Select the project you would like to add to a tab, optionally rename the tab. The tab name is only for display purposes in the tab. Press Save.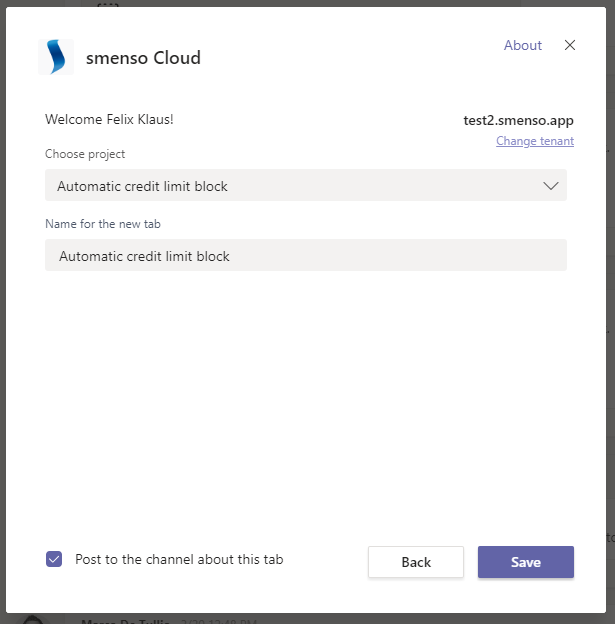 7. The selected project opens in a new tab and you can work with the project as usual.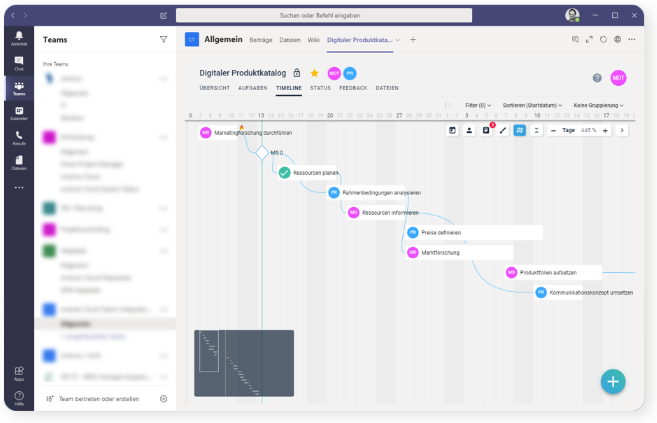 Need to know
You can only add one project in one tab. Other projects can be added in additional tabs. The procedure is the same as described above.
If you haven't used smenso Cloud before, there's a few steps you need to take before you can add the smenso Cloud app in Microsoft Teams. Most important: You have to create at least one project that you can then add to Microsoft Teams.

Here's some useful links:
Each Microsoft Teams user who would like to get access to a smenso Cloud project will need a smenso Cloud account
Other Teams features
The integration into a register is the first step of our team integration. More functions will be added in a subsequent release:
Post notifications of events in smenso cloud in the channel
Messaging extension for sharing content from smenso Cloud in the Contributions in Channel tab
Bot function: You will be able to give commands to a smenso Cloud Bot, which will be executed in smenso Cloud - e.g. creation of a task.