👍 Use of smenso Cloud for d.velop customers
Our partner d.velop supports its customers with software for document management and digital business processes in order to develop their full potential by providing digital services that connect people with each other and comprehensively simplify and redesign processes and procedures.
You are d.velop customer? You can find smenso Cloud in the d.velop App Store. Work as usual with your d.velop solution in your browser and start smenso Cloud directly in the d.velop Cloud Hub.
No separate windows, no separate application. Everything at a glance and within your d.velop solution.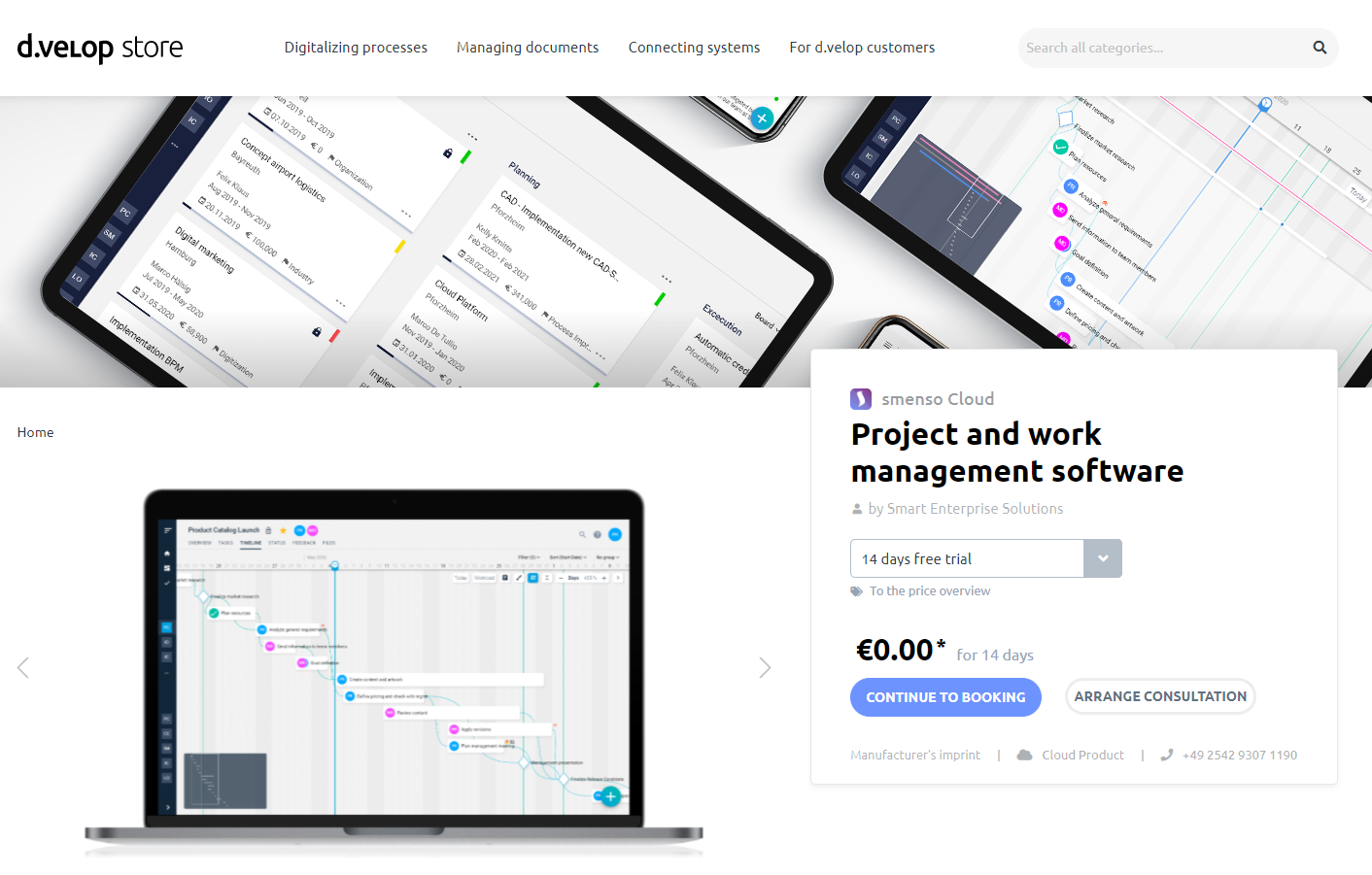 https://store.d-velop.com/en/smenso-Cloud/10001805-en.1