The free structuring possibilities in smenso Cloud give options to adapt processes to individual requirements and needs.
For this reason smenso Cloud offers the possibility to freely define the known selection fields in the project dialog to map different project scenarios. These selection fields are:
Project folder
Project type
Location
You can find these in the master data of your project.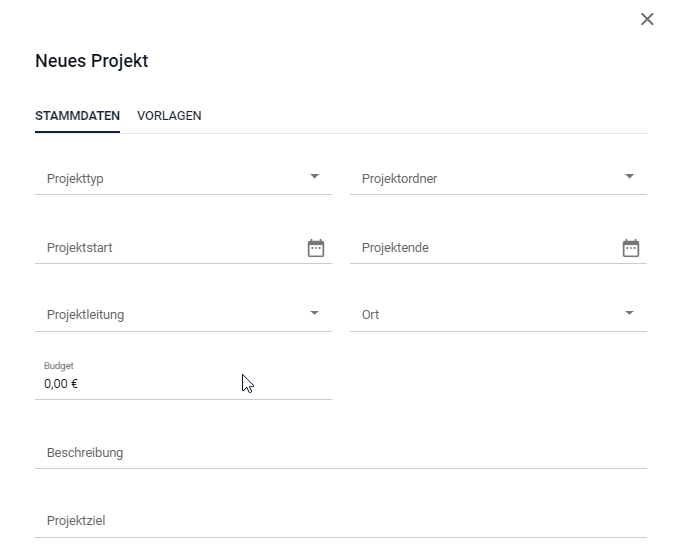 These selection fields can be customized as mentioned above. Please proceed as follows:
Open the project portfolio
Select the icon in the upper right corner of the portfolio
The opened dialog allows you to adjust the default fields according to your needs. Also select an English term for your new choice to provide clarity in other languages.
Save your change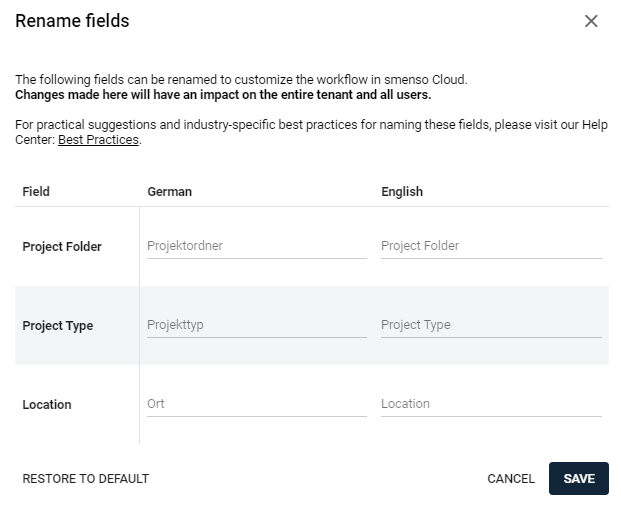 ⚠ Changes made here will have effect for the entire tenant and for all users.