The "Analysis" tab
In smenso Cloud it is possible to perform cross-project analyses. You can set project filters in the project portfolio projects in the Analysis tab, for example for your favorite projects or for certain selections.
Different widgets are available. The Bubble Chart has a special purpose - it is configurable 😊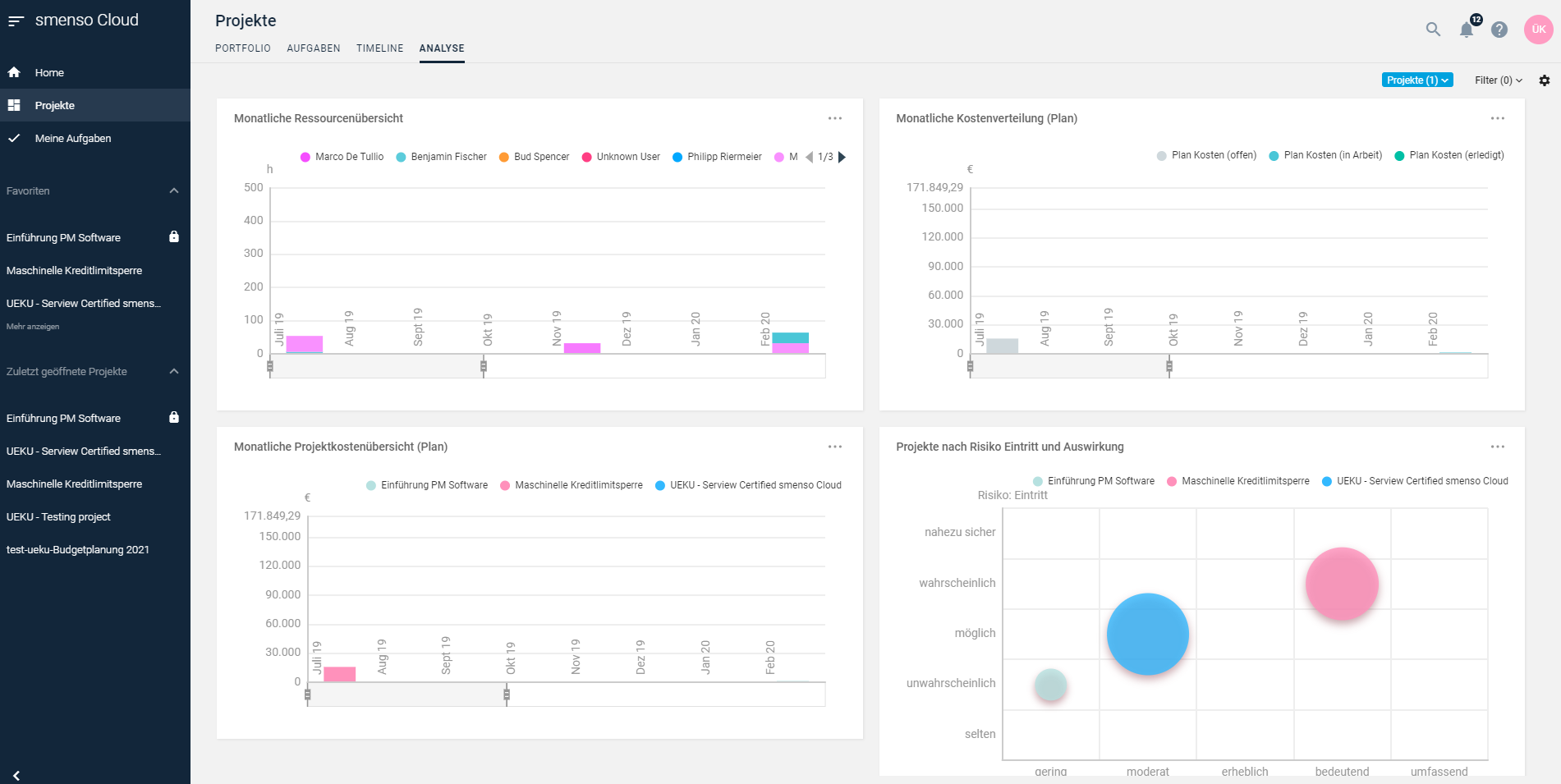 The configurable chart
A chart of the type bubble chart is provided as a configurable chart. You can name it as you wish, and define the fields for the axes and the basis for the bubble size.
You can choose from flavors or fields to create your desired chart.