For a better overview, the tasks can be compressed in the expanded projects.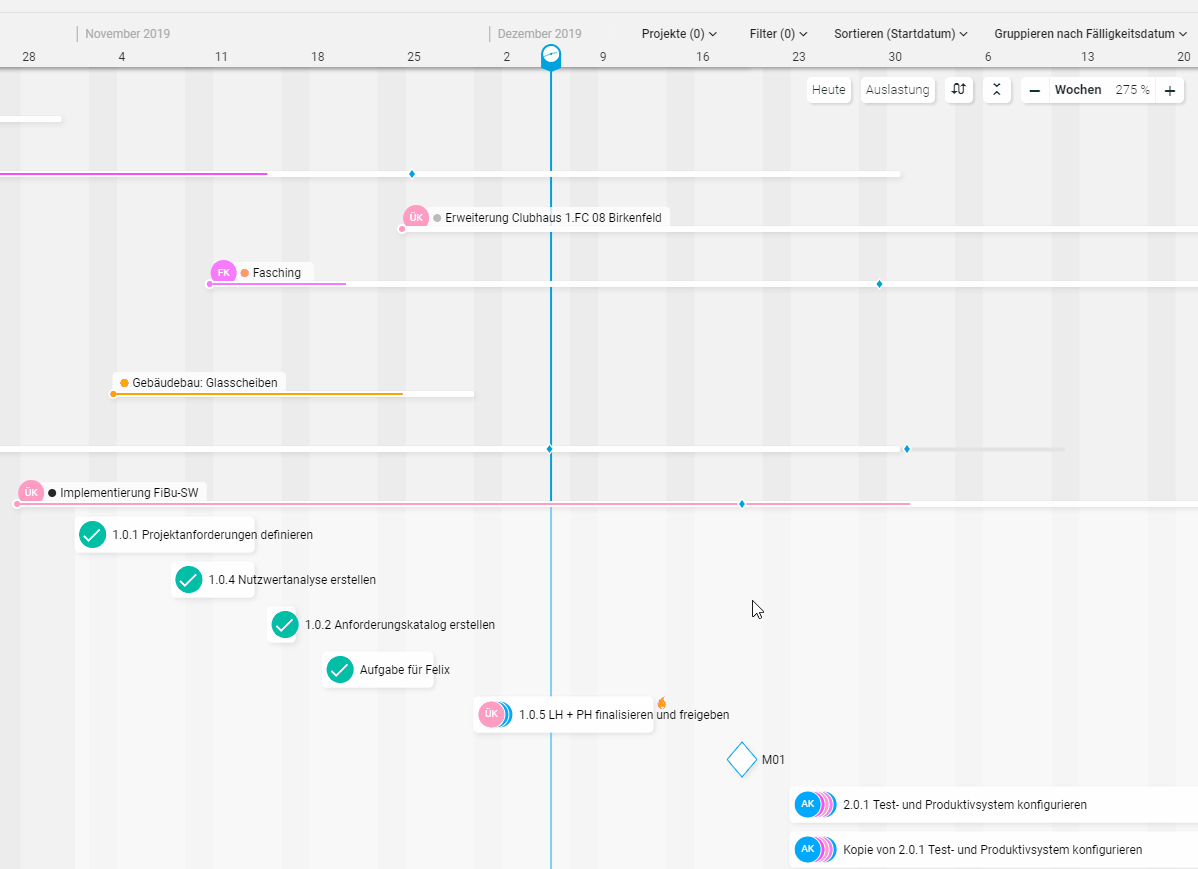 This function, in conjunction with the workload view, provides a clear overview of all resources.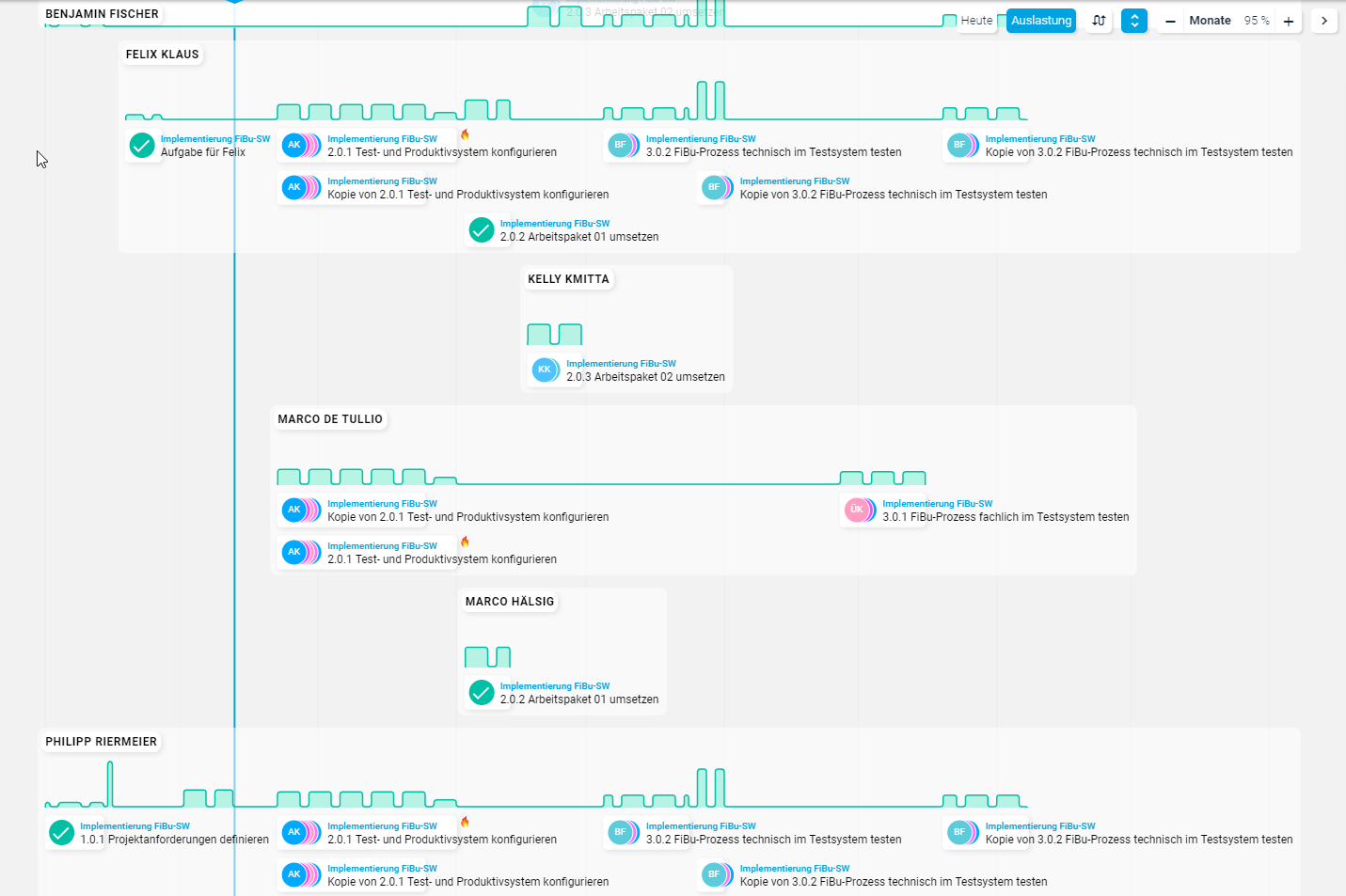 For a detailed view, the projects can be selected to be displayed in the timeline. To do this, select the projects you want to display in the toolbar under Projects(0). The item Favorites, displays and unfolds all projects that you have declared as favorites.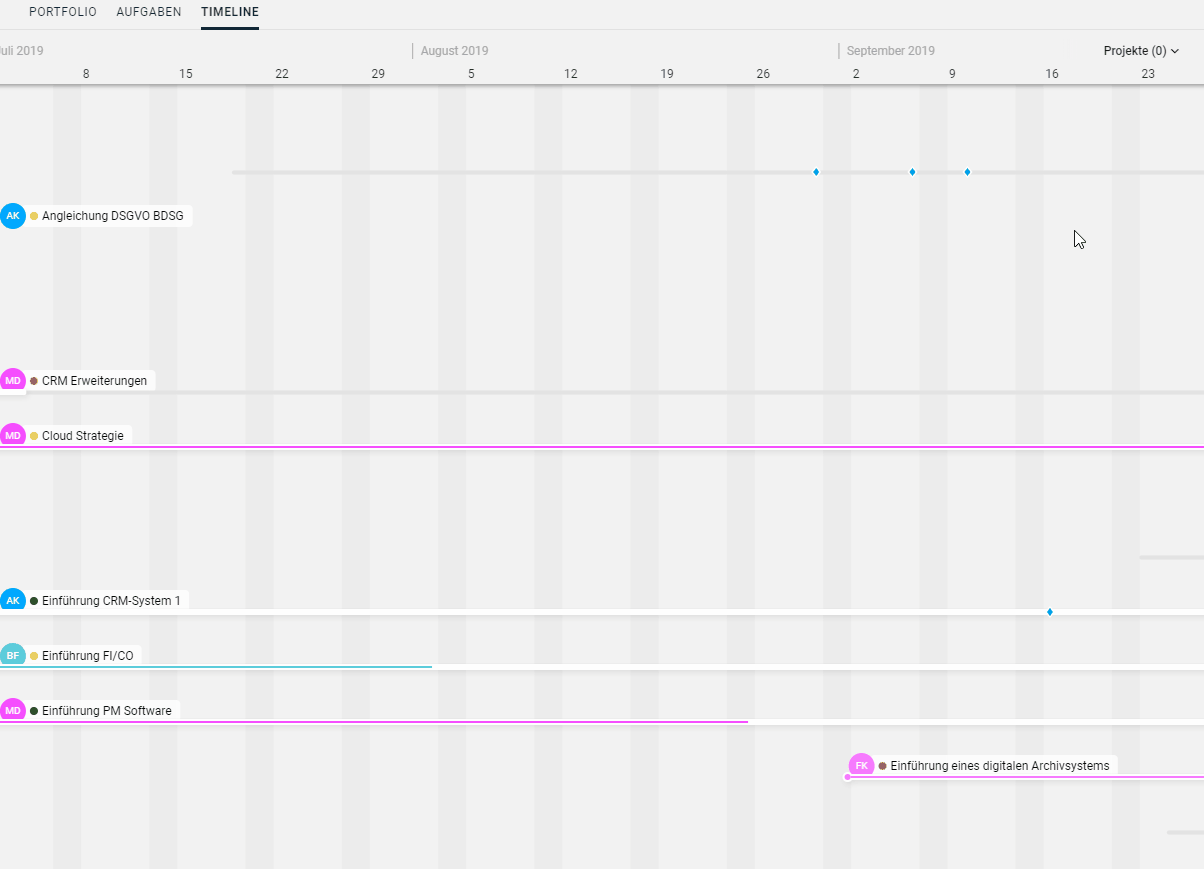 In the Portfolio Timeline, the "Sticky" grouping takes effect. If you use the grouping function e.g. by people (workload), by phase or by status, then you can always keep an eye on the grouping titles horizontally and vertically, no matter how far you scroll. This also applies to the standard display of the projects.