In addition to the board view, you can view the tasks of a project in a list view and edit tasks directly in it.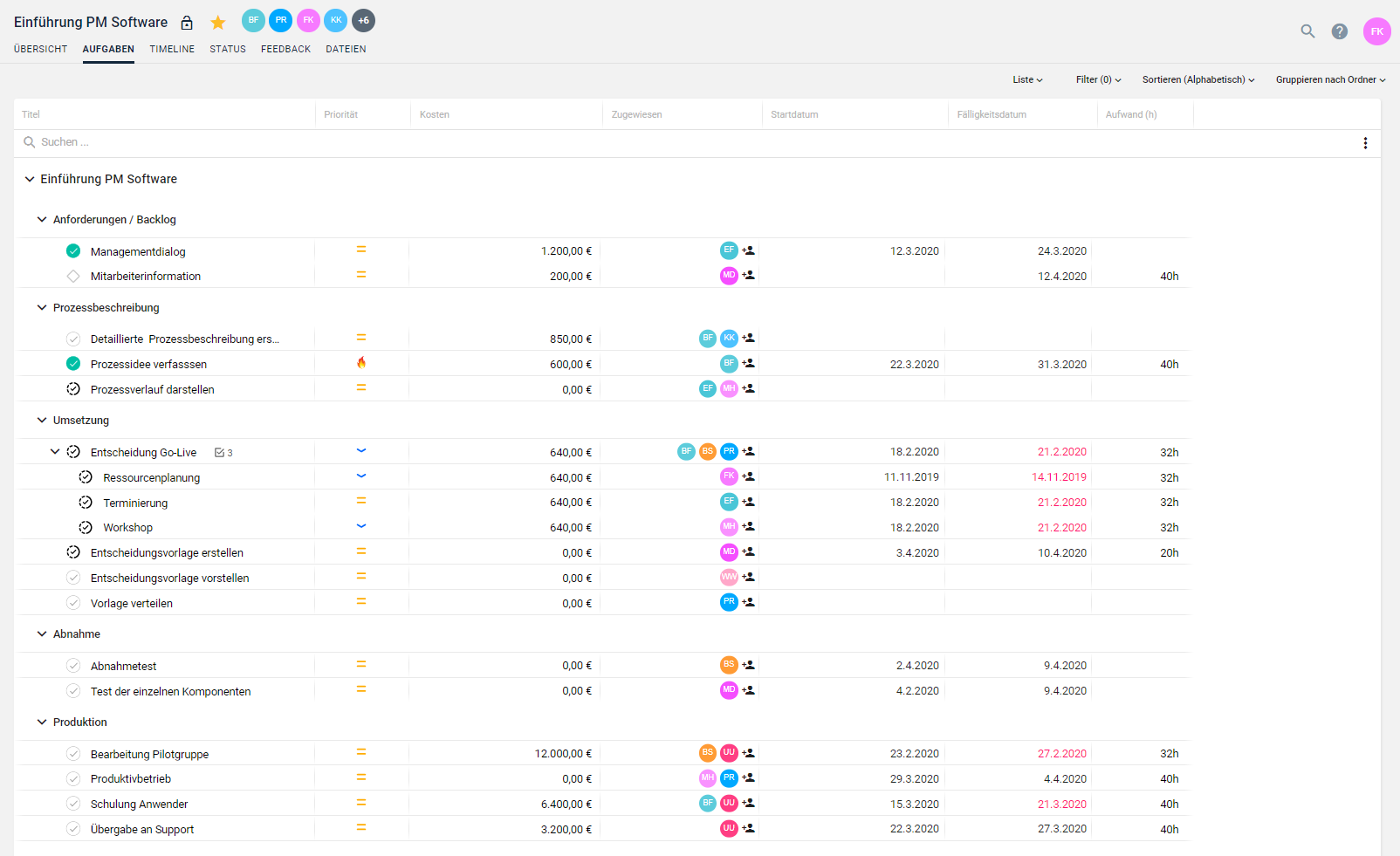 Lots of options and features are available to you in the list view:
Edit tasks without opening the dialog
Edit a task directly in the list. Determine the status, start date or due date of a task. Change the name of the task, set the priority, determine costs and effort, and allocate resources for the task without opening the task dialog.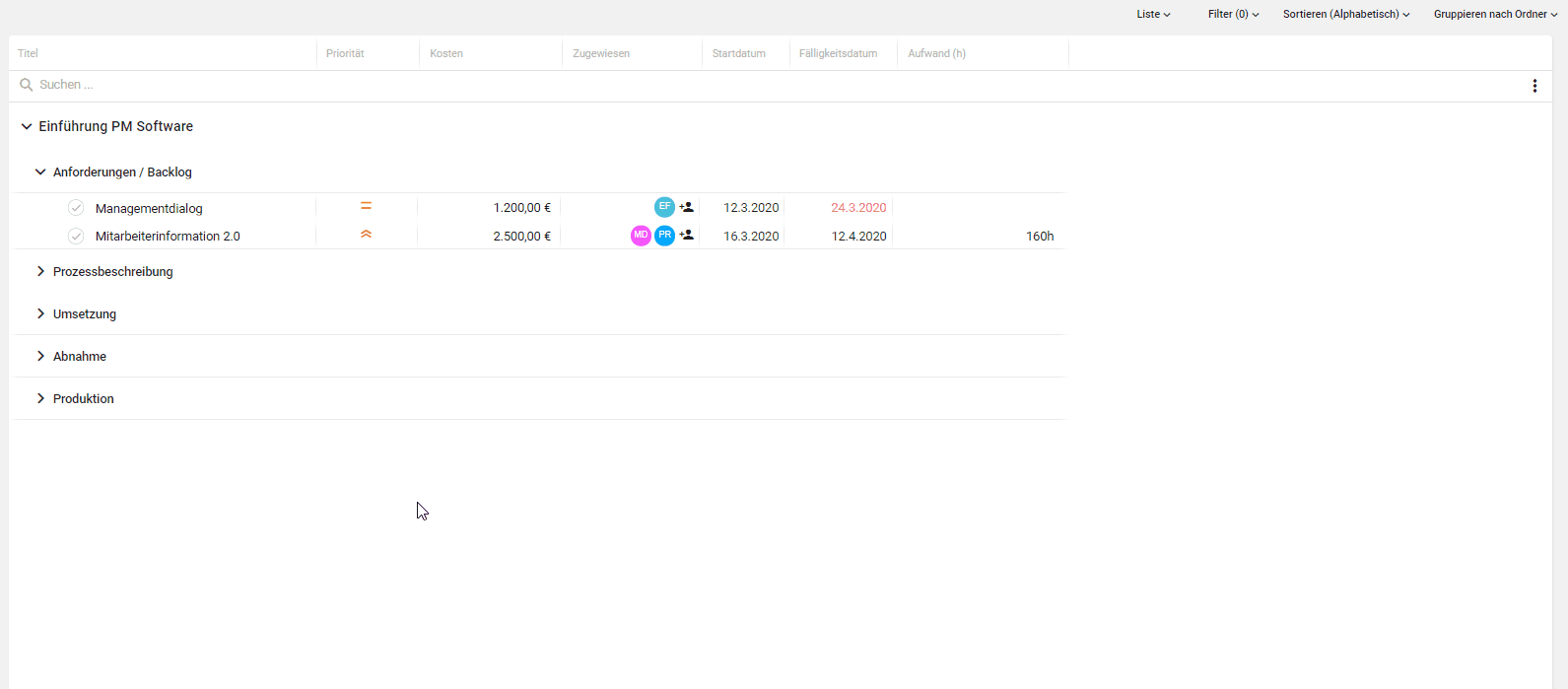 Open the task dialog
Select a task and choose the edit icon to open the task dialog. You can now edit the task as per usual and add files and comments or create subtasks.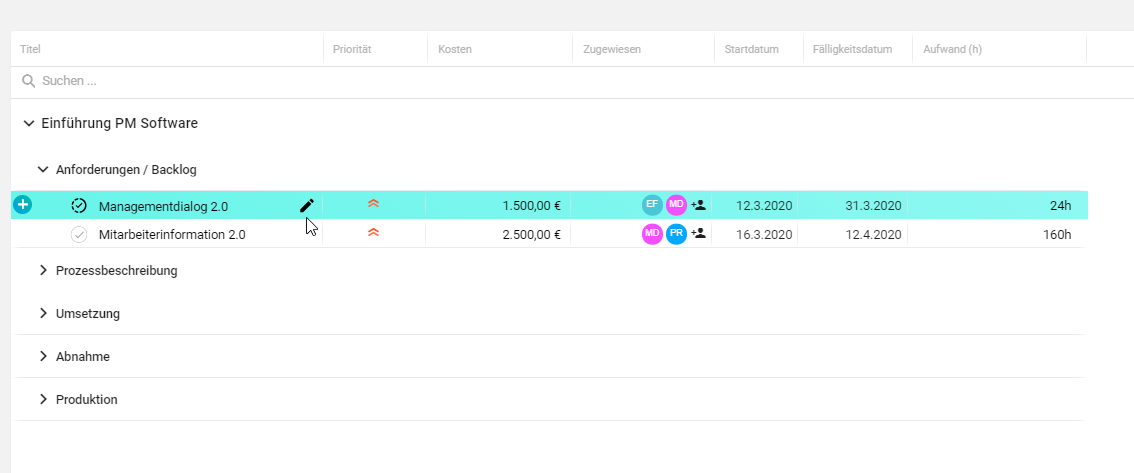 Add tasks in the list view
Select the Add button at the beginning of a line to create another task. You can then edit it using the list or the task dialog.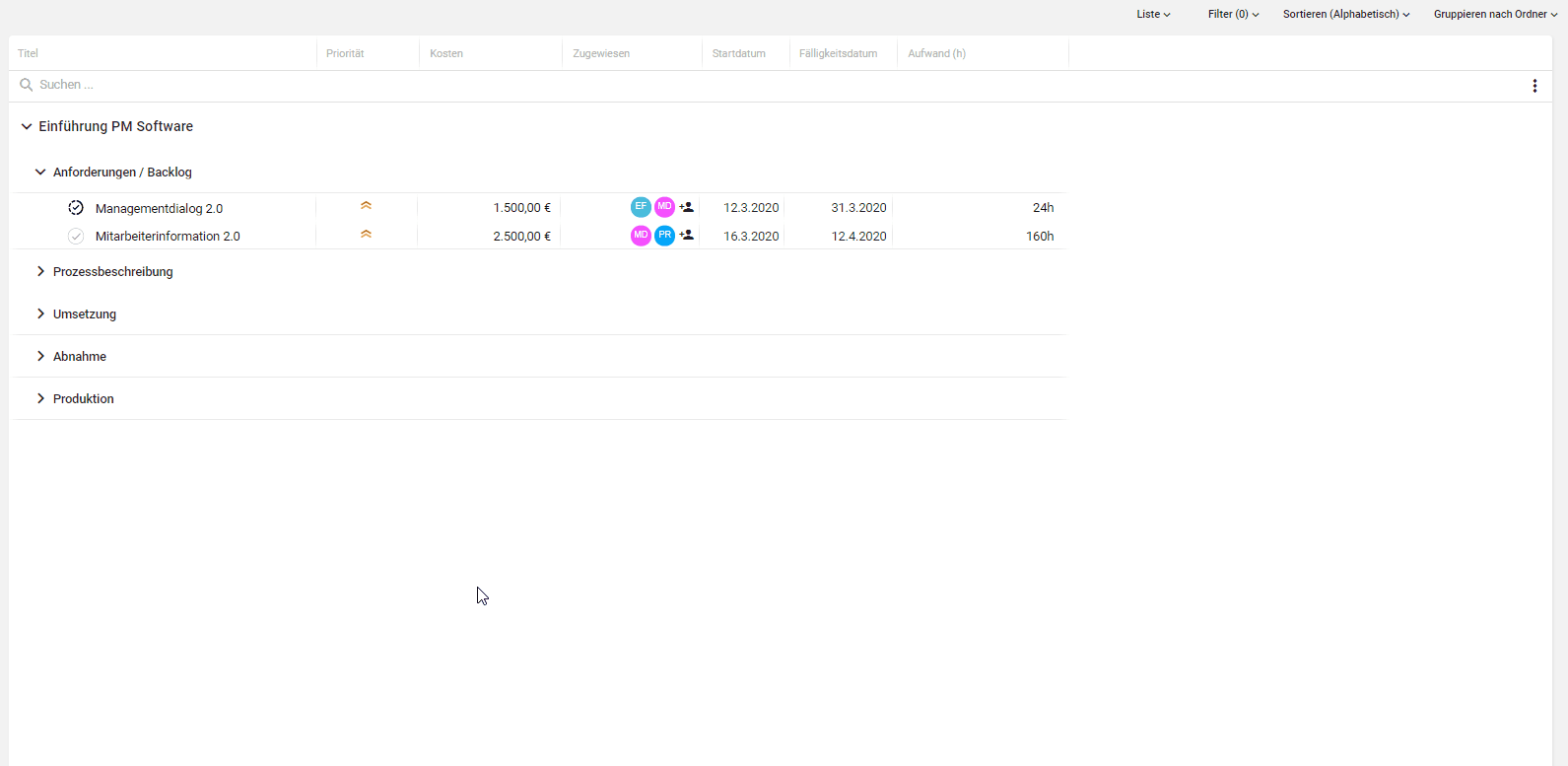 Filtering the list view
Filter the list of tasks by entering a search term in the search field on top. All tasks that match the entry will be displayed and highlighted.
In order to reset the view, simply delete the search term again.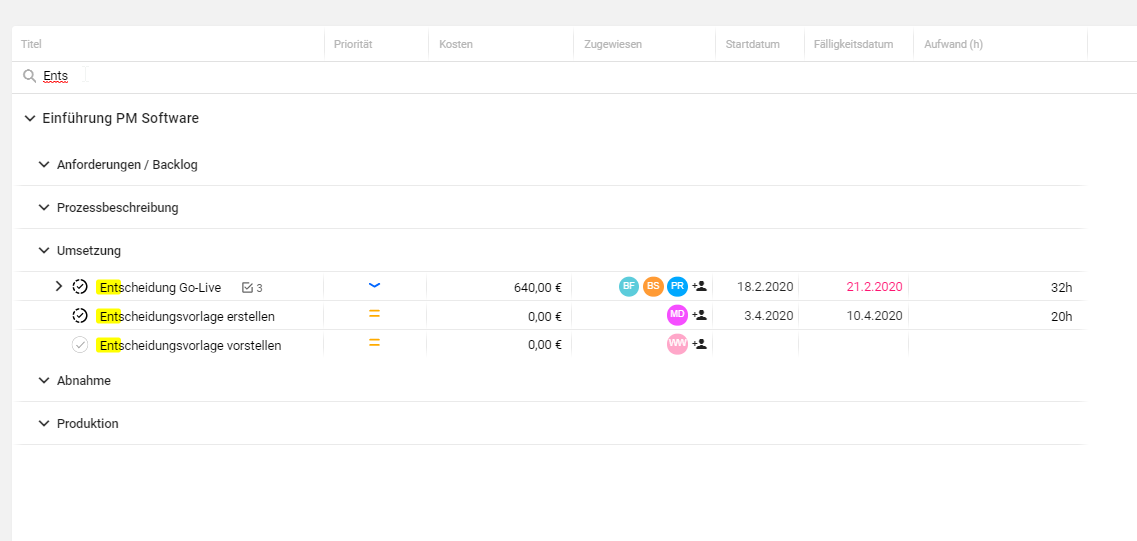 Column definition
Determine which columns you want to show in the list. Use the three dots in the upper right corner of the list to select the columns you want to show. Furthermore you can determine the column width yourself. Drag the column header to the desired size.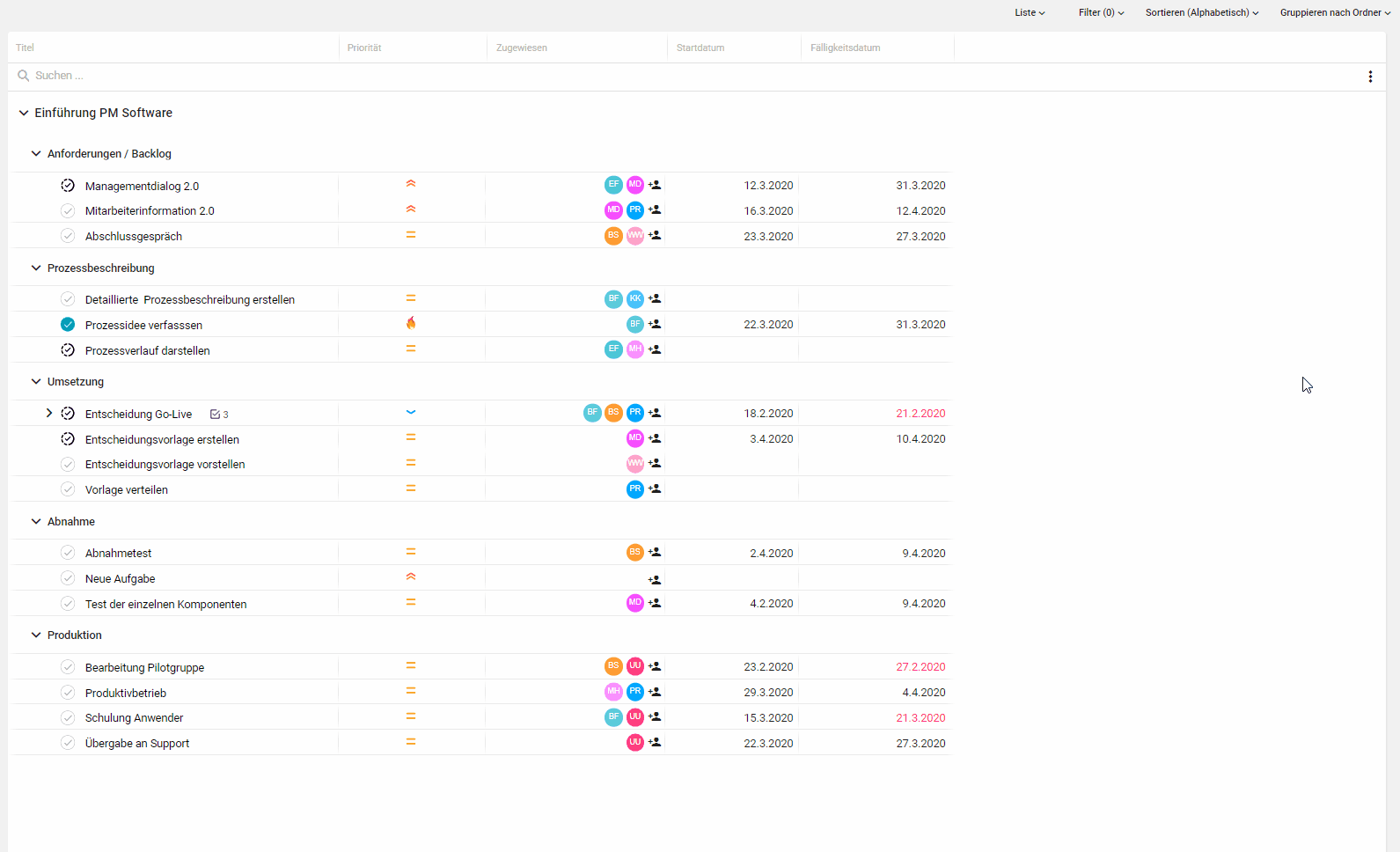 Filtering, sorting, grouping
The commonly available options to filter, sort or group the view als apply to the list view.

Nested sorting in lists
In lists, sorting can now be nested. The sorting will also be saved in custom views.

Usage: Shift + Click on sort in a column header. Alternatively open the options menu of a column and find the heading Sorting, choose + Add column.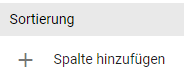 You can also change the sorting order afterwards: