In smenso Cloud a status can be displayed for each project. The project status is the result of project controlling and can be displayed in various widgets.
To do this, select the Status item in the menu of a project.
Various information is displayed in status widgets. These can be hidden or displayed as required. To do this, check or uncheck the corresponding widget.
The following widgets can be shown or hidden:
Current status
project progress
Past Status Reports
Trend curve Overall status
Status Tasks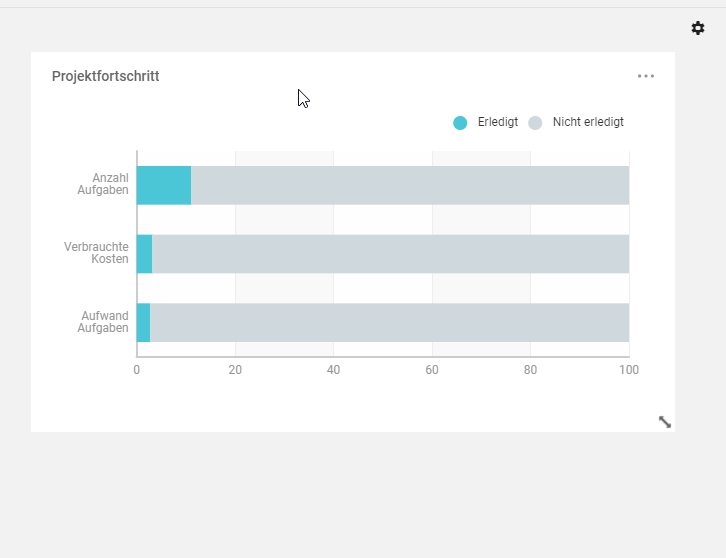 The so-called "traffic light function" is widely used, in which the three traffic light colors
green, for "everything's fine."
yellow for "Attention, there is a need for action", and
red, for "Alarm, project success is critical!",

the project status is signalled in a concise manner.
All displayed widgets can be customized in their own display. This allows information to be shown or hidden. To do this, select the information you want to have displayed in the corresponding legends.