The HTML text editor gives you the possibility to format text in the description field of your tasks.
Choose from a variety of formatting options, format text bold, italic or underline, use bullets or numbering, or use colored accents to highlight important content at first glance. You can also insert images, videos and URL links.
Example: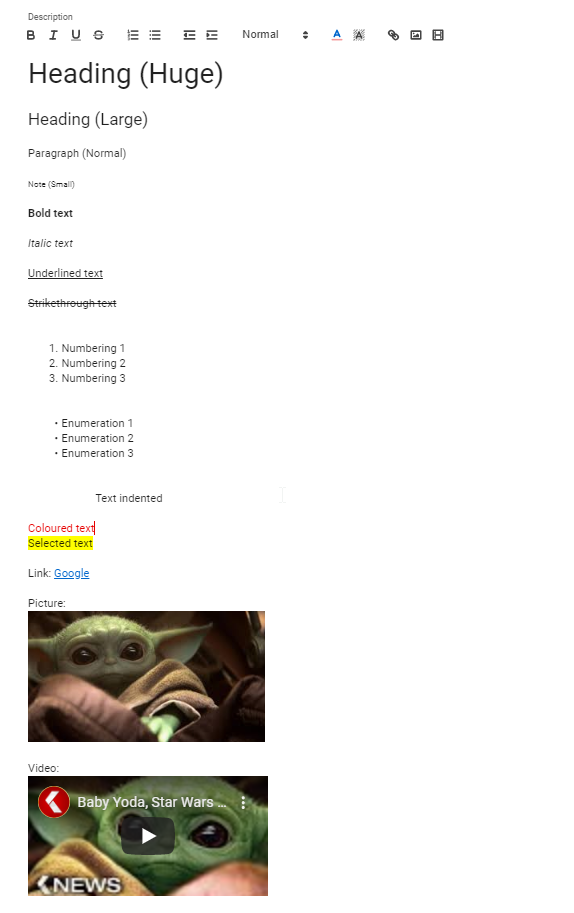 Select the desired formatting options in the header of the task description. The options will show up when you select the description field.
To format a text section of the task description, select it and then choose the desired formatting.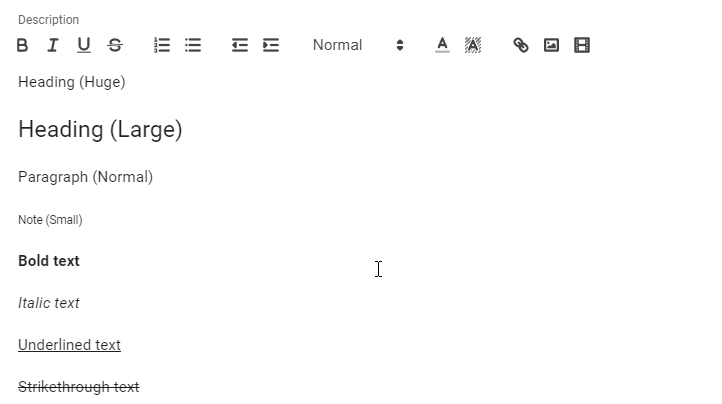 Image Copyright: Baby Yoda, Disney+