Statuspage provides live notifications on the status of smenso
If there are any incidents in our systems (web app or backend or integrations or similar), we will announce this via the status page.
As soon as an incident is published by us, every logged-in user will immediately receive a live toast message at the top right of the screen with more information about the incident. Just follow the link to get more information about the incident. Every time the status changes, a toast message will appear again.

You can access the status page at any time (smenso.statuspage.io) and view the current status. Past incidents can also be viewed in the history.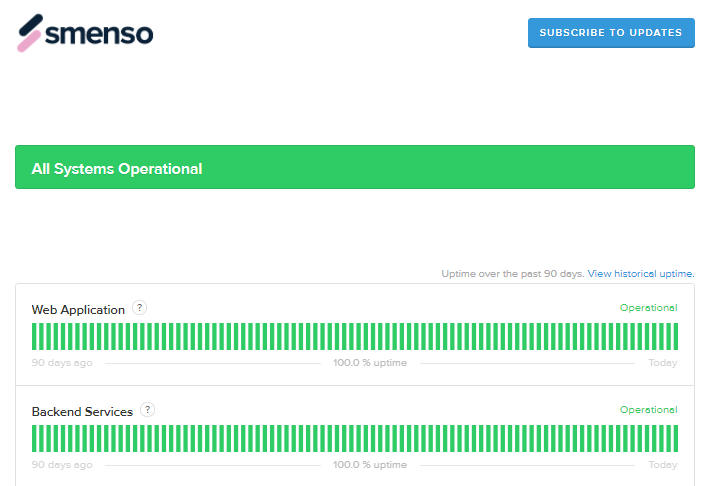 In smenso you can also find a direct link to the status page via the help button: