When you want to create a project that is very similar or identical to an existing project, you can duplicate an existing project. Duplicating a project creates a new project with identical master data and task folders.
Tasks are also duplicated with all properties.
To do this, select the three-dots menu in the project tile and tap Duplicate project.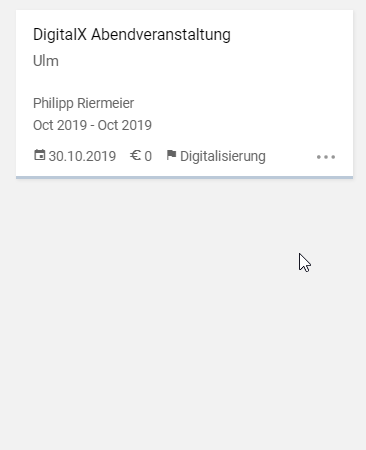 In the following dialogue you may choose which task properties should be duplicated to your new tasks: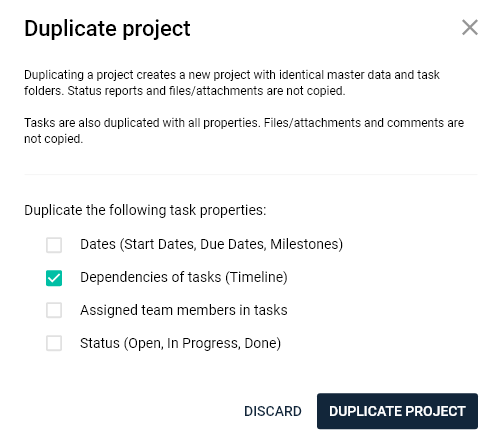 ❗ Please note ❗
Project properties: Status reports, files/attachments are not being duplicated.
Task properties: Files/attachments and comments are not being duplicated.