You can change the visibility of a project to private. A private project is only visible to a defined group of users and has the following characteristics:
A private project is visible in the portfolio overview only for authorized users
A private project can only be found in the search bar by authorized users
In tasks of a private project, both authorized users and unauthorized users can be assigned as participants. If a task is assigned to a user who has no permission in the respective project, this task appears in the My Tasks area of this user. The task delegated in this way can now be edited by this user as usual - but the user will not be able to view the project at any time
Project managers and the person who sets a project private are always authorized to view and edit a project
Projects can be set private either in the master data or via the lock icon

in the project title.
First activate the Private Project switch then click on the

-button and select the desired people to grant them access to this project.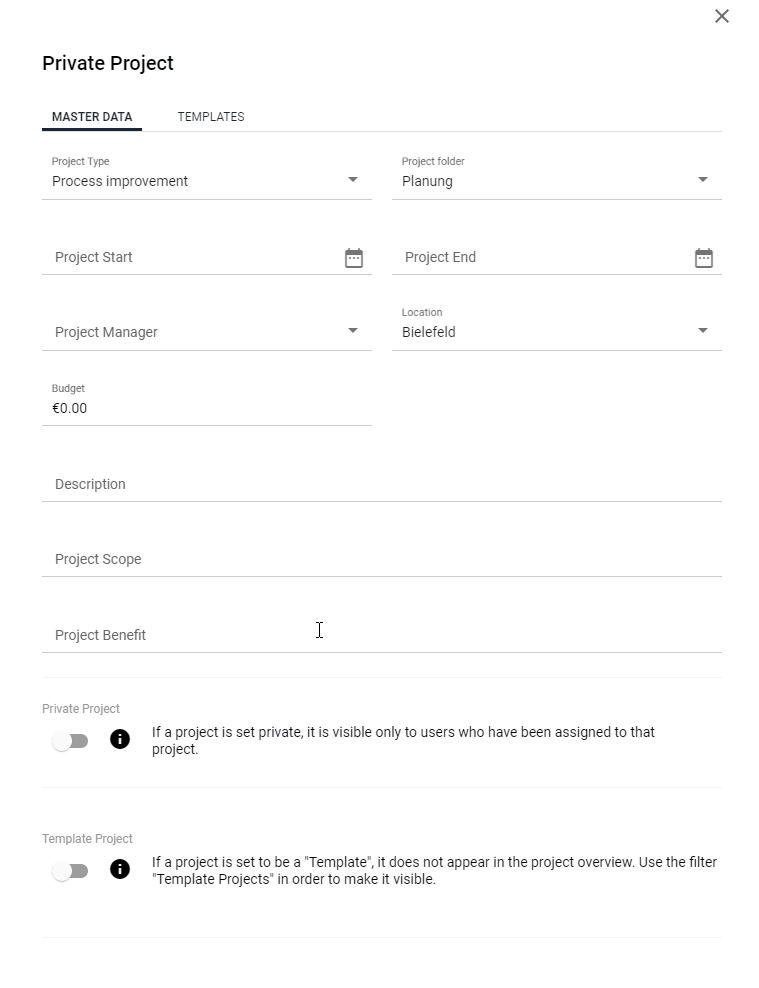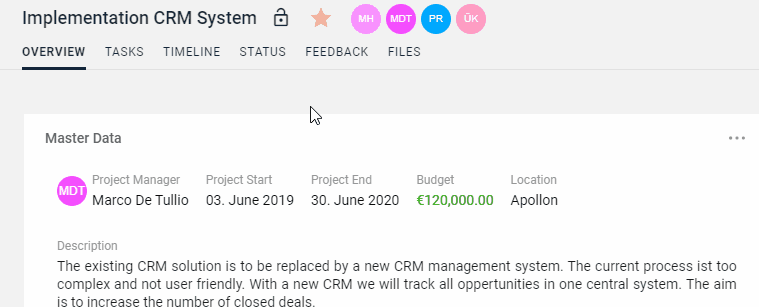 The participants can be assigned in the same place.