Projects are created in the project portfolio.
Choose Projects in the navigation area on the left.  At the bottom right of the work area there is a +. Select this + symbol and New project to create a project. 
In the next step the project entry mask must be filled with data and saved. The following data can be entered or selected:
Project name
Templates
Labels and flavors
Project type
Project folder
Project launch
Project end
Project management
Place
Budget
Description
Project objective
Project benefits
Selection whether project should be private
Selection whether project should be created as template
Selection if the created project should be opened directly
Discard
Create project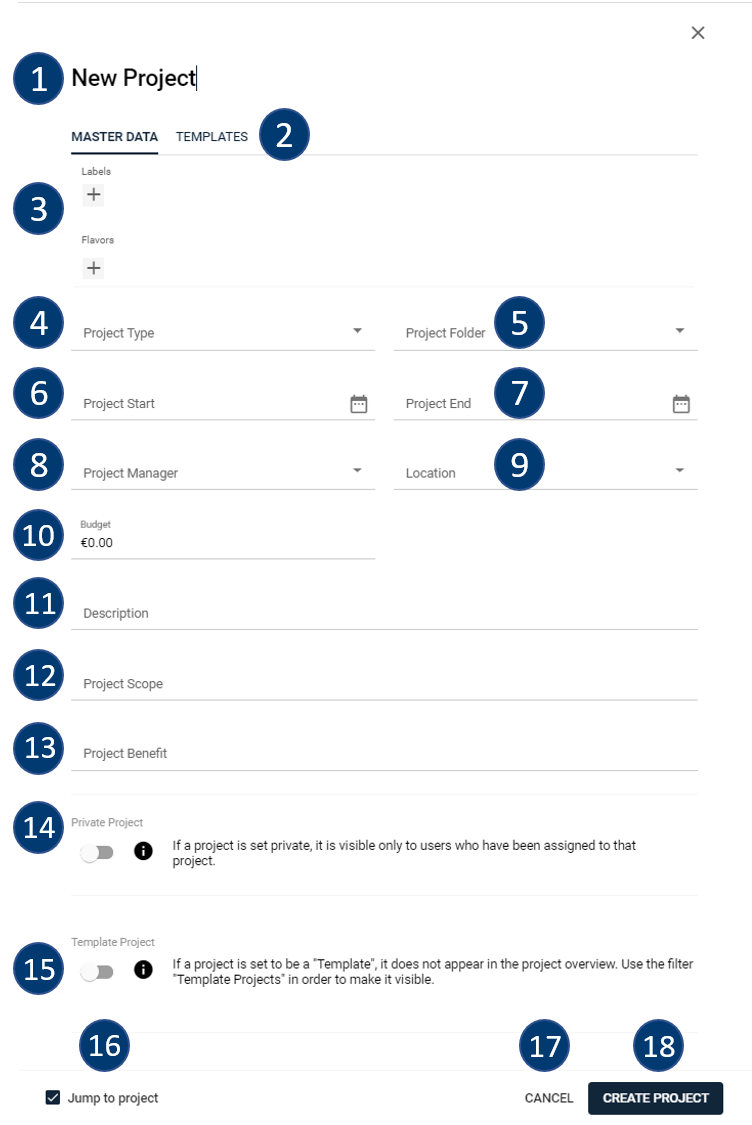 In contrast to the task entry masks, when entering projects, saving is carried out by clicking on CREATE PROJECT.