Private projects
Privacy is key 🔒
Projects can now be set privately. A private project is only visible for a defined group of users - in detail a private project behaves as follows:
A private project is visible in the portfolio overview only for the authorized users
In tasks of a private project, both authorized users and unauthorized users can be assigned as participants. If a task is assigned to a user who has no permission in the respective project, this task appears in the My Tasks area of this user. The task delegated in this way can now be edited by this user in the normal way - but he/she will not be able to view the project at any time.
Project managers and the person who sets a project privately are always authorized.
Projects can be set private either in the master data or via the lock icon

in the project title. The participants can be assigned at the same place.
Learn more about private projects in the user manual: Private Projects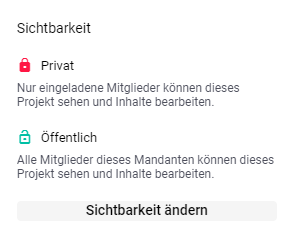 Subtasks
Step by Step 🦶
Quick creation of subtasks within tasks is a feature that makes it easier to break down larger tasks into smaller subtasks. In the form of a checklist, subtasks can be assigned to a parent task in a simple and quick way. Often smaller tasks are "too small" to act as a stand-alone task.
The order of the subtasks can be changed by drag & drop.
Subtasks are (almost) full-fledged tasks
Subtasks are very similar to a full-fledged task, which makes a lot possible:
Subtasks can be assigned to one or more team members to distribute responsibilities. These subtasks then appear as independent tasks in the "My tasks" area and can be maintained there in full.
The subtask can also be opened in a new dialog via the three-dots-menu. All fields are optionally available for maintenance. Subtasks can also be scheduled separately or prioritized differently, for example.
Using the three-dots-menu, a task can also be opened and edited directly, or converted into a main task.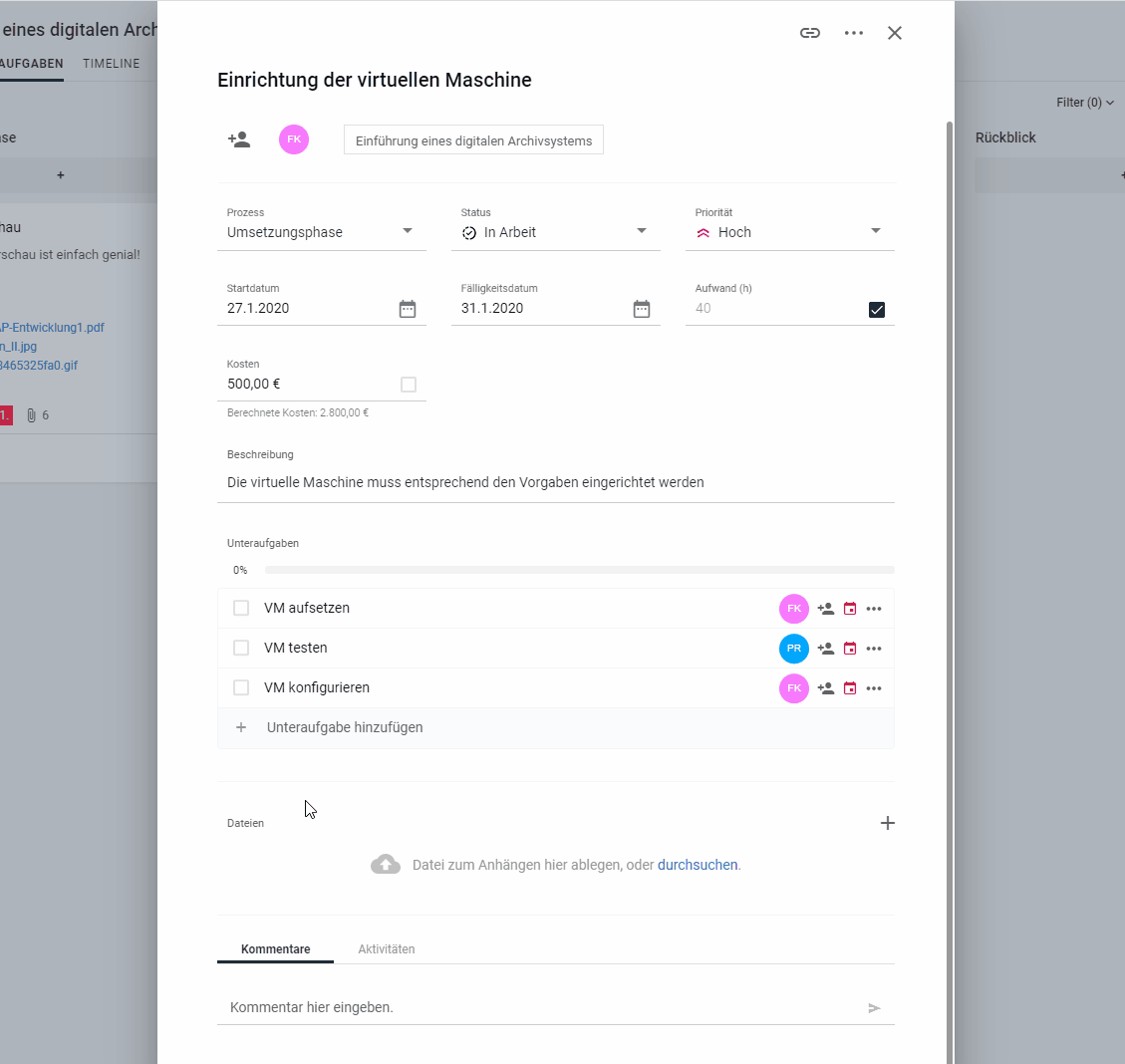 Also in the task tiles themselves, a new indicator shows the number of existing subtasks - if there are any: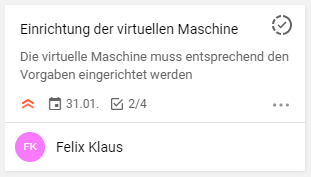 Learn more about subtasks in the user manual: Subtasks
Text editor in tasks
Something for the eye 😍
The description field in tasks now has an extensive HTML text editor, texts can be formatted flexibly. Choose from a variety of formatting options, format text bold, italic or underlined, use bullets or numbering, or use colored accents to highlight important content at first glance. You can also insert images, videos and URL links.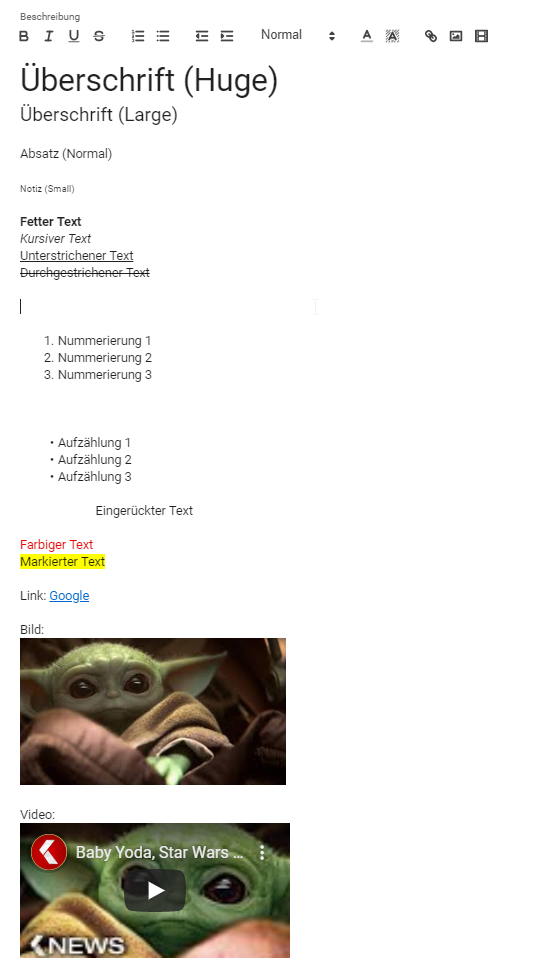 Learn more about the text editor in the user manual: Text Editor.
Image Copyright: Baby Yoda, Disney+
File Preview
Quick, easy, clear 🔃
From now on save the download of a file and view it directly in smenso Cloud. Navigate through all files and download them to your computer or smartphone on demand.
(Currently still excluded formats are Word, Excel, Powerpoint - these will download immediately)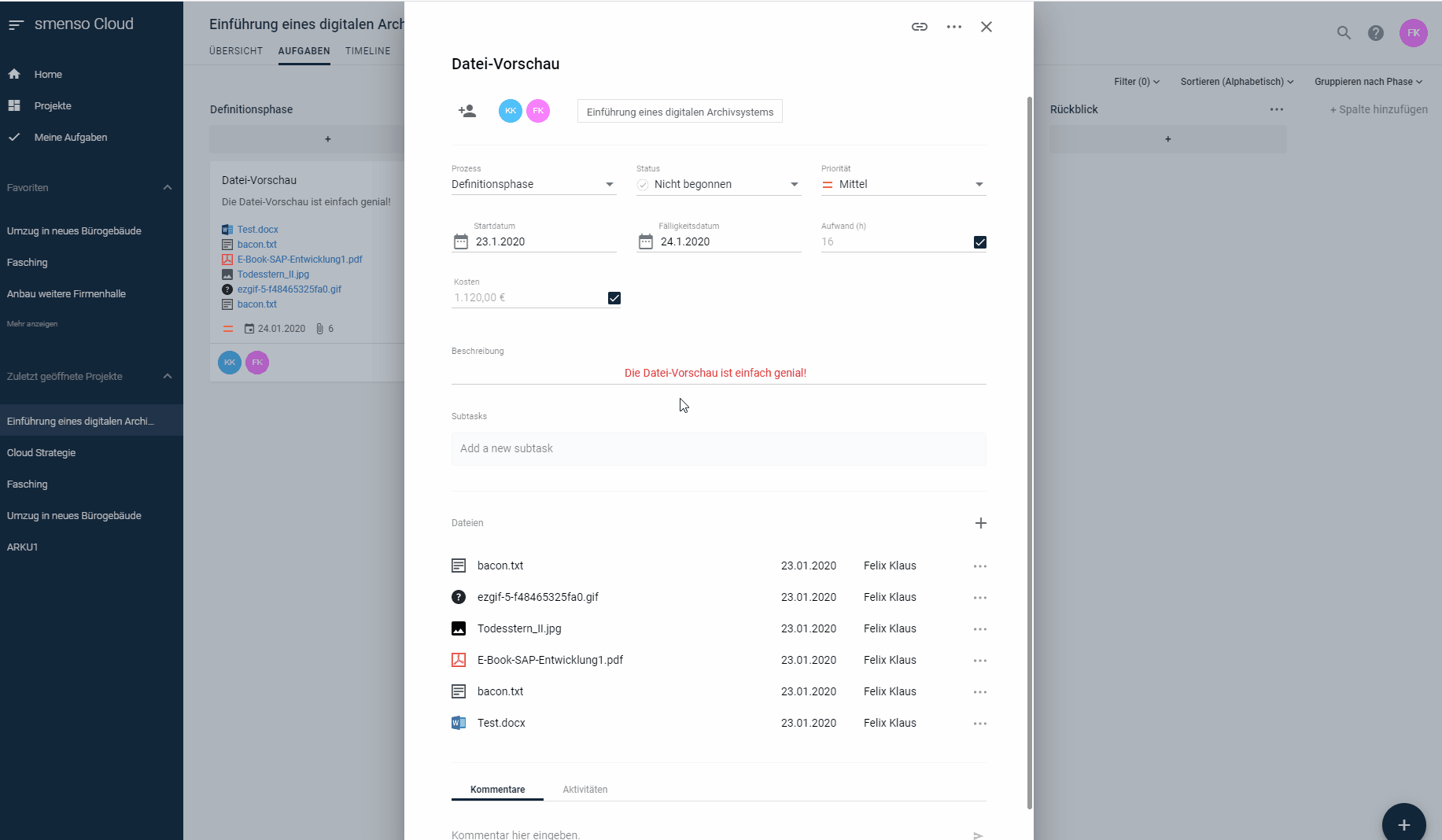 "Big Picture" view in the portfolio timeline
The big picture 🌍
With a large number of projects with many tasks, it can get confusing!
First select the projects you want to have displayed. After pressing the

button you will be shown a compact overview of all tasks, separated by tasks and milestones of the selected projects.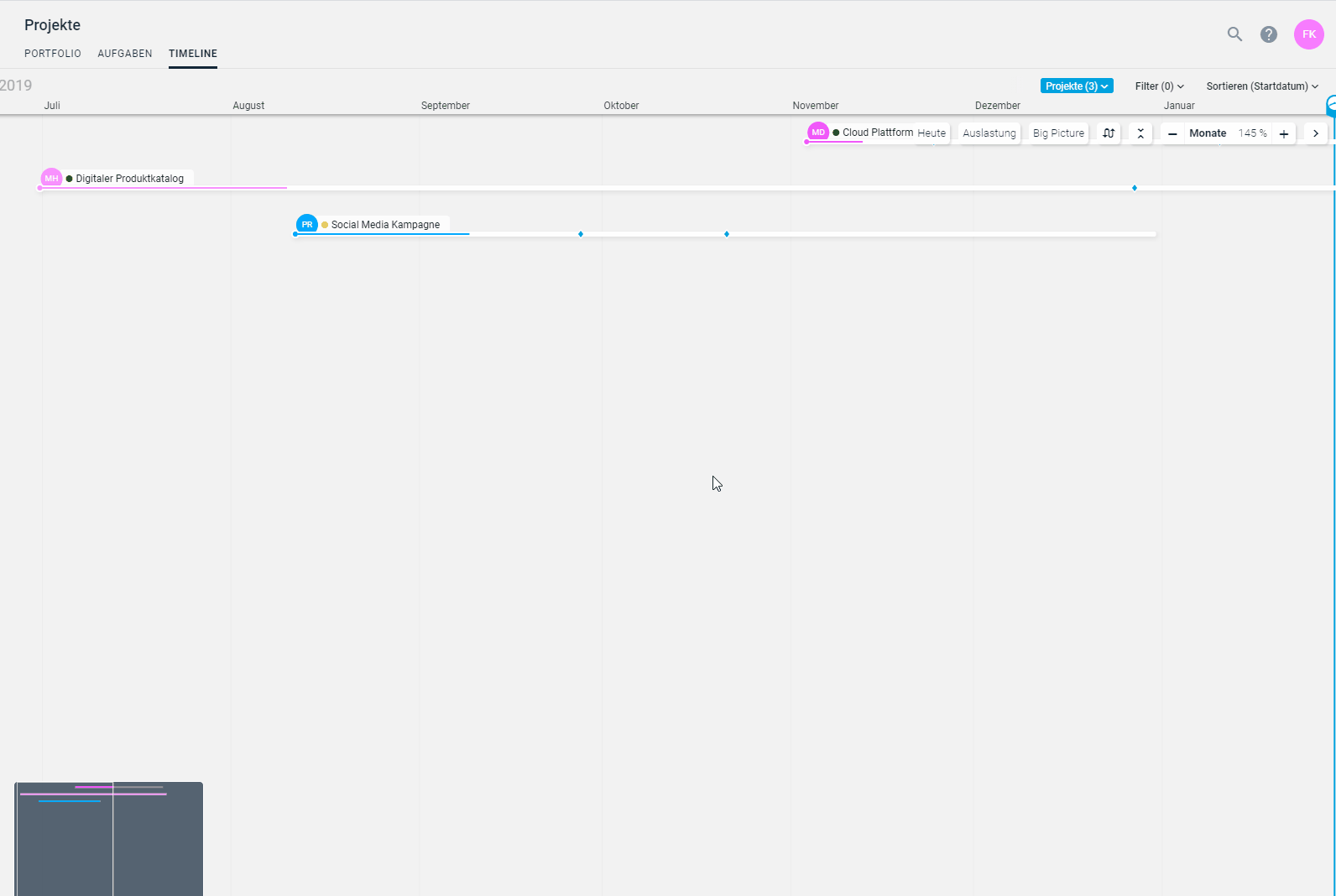 Other minor improvements
The add button has received a colour cure🌈
Various icons were replaced and revised
Due dates in the Kanban View and in the My Due Tasks widget only show year dates if they do not correspond to the current year
In order to emphasize the unrestricted use of the columns in both the portfolio view and the project, the description of the fields/columns have been renamed:


In the portfolio: Project phase becomes project folder
In project/tasks: Process becomes folder.