Duplicate projects
⏰ Time is money
Your new project is identical or similar to an existing project? Then use the new function for duplicate projects to save valuable time or compare different project plans!
Select the three-point menu in the project tile and click Duplicate Project. Copying a project creates a new project with identical master data and task folders. Tasks are also copied with all properties.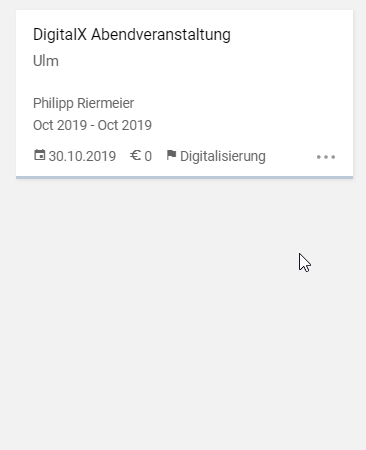 In the following dialog you can choose which information you want to use for the (new) tasks.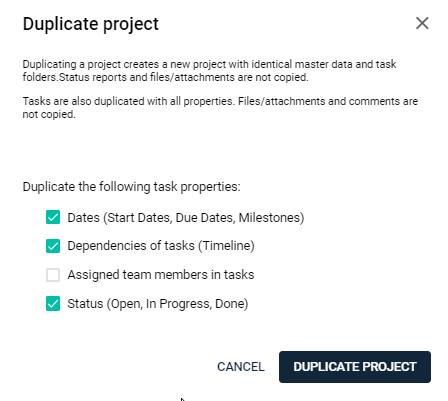 Linking in subtasks to main task
▶◀ Clear allocation
You can now more quickly understand to which main task a subtask belongs. A clear assignment makes cooperation extremely easy. You can find this assignment of subtasks in the home widget My due tasks, in the task tile under My tasks and in the subtask itself. By clicking on the corresponding link you will be taken to the dialog of the main task.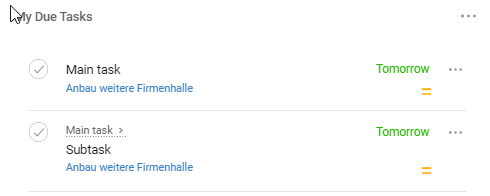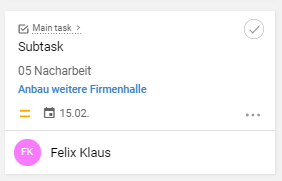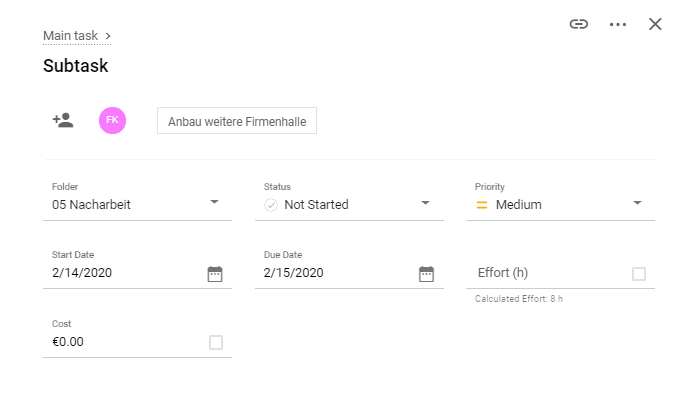 Minor improvements
Once again we have made small improvements to make your work with smenso Cloud as comfortable as possible. Among other things:
Autofocus (cursor) on title when creating new tasks and projects
Snackbar timer slightly increased - the snackbar stays a little longer in the picture