Microsoft Teams Integration
In addition to the board view, you can now view the tasks of a project in a list view and edit tasks directly in it.
Edit the tasks directly in the list or add tasks. Select the displayed columns, sort and group the list as you wish or search and filter the list by specific search terms.
Learn more about working with task lists.
Changing field names
The free structuring possibilities in smenso Cloud allow the adaptation of processes to individual requirements and needs.
For this reason smenso Cloud offers the possibility to freely define the standard field names in the project dialog in order to realize different project scenarios.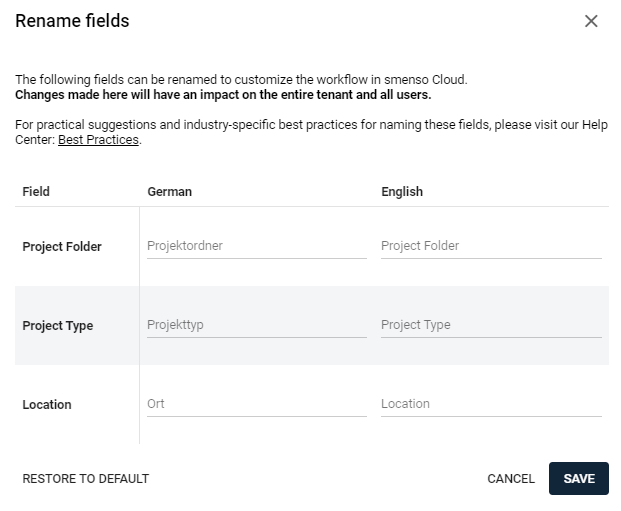 Learn more: Change selection fields